MiaMaria Boutique
MiaMaria Boutique is an up and coming fashion retailer, online and in store they offer ladies occasion wear and chic fashion items.
Project Brief
MiaMaria Boutique were a new online retailer of ladies fashion. They were looking for a bespoke online store which would compliment the style of clothing that they sell.
The e-commerce platform would need to allow them to sell online as well as easily add new products, create offers and vouchers and keep track of their stock. The site would also need to be accessible via mobile phones and tablets to make ordering easy on any medium.
Solution
Using my past knowledge and experience I opted to use PrestaShop for the e-commerce platform. Having some great success with PrestaShop previously I wanted to implement it on this project knowing it would hold up against all the requirements in the brief.
As for the design I went with various shades of red and pinks to keep the female theme but only using them in subtle areas across the site to not overdo it.
I made the ordering process and intuitive and simple as possible by showing the customer exactly what information was required to proceed to the next step. PayPal was also chosen as a payment gateway because of it's huge customer base and familiarity for safe online payments.
Process
CSS
HTML
Smarty
PHP
JavaScript
PrestaShop
Photography
Photoshop
Colour Palette
#7a0001
#ffffff
#a6575c
#d52525
Responsive Design
The website had to be responsive as my clients customers are always on the move and need to be able navigate, locate and contact as quickly as possible.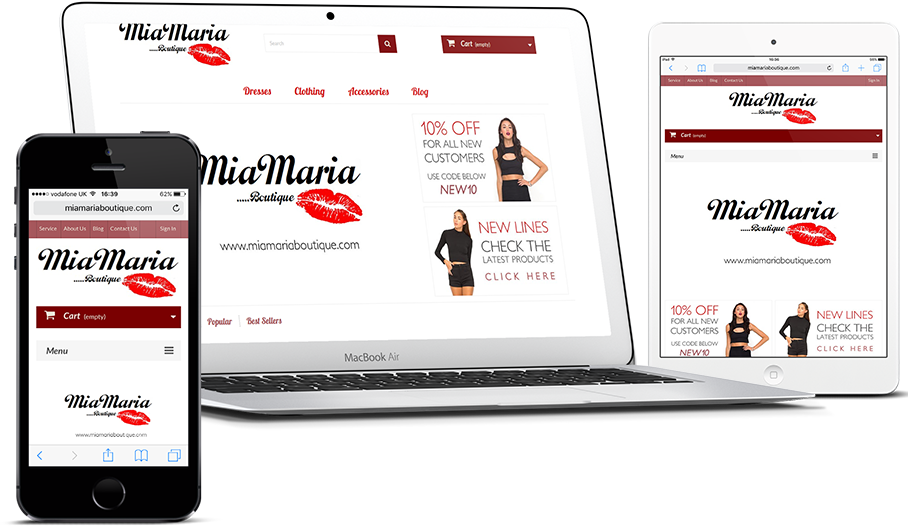 e-Commerce Management
As well as creating the website and producing a number of videos to promote the high quality photographs I was asked to create some branding which would be carried throughout the website and on to the products.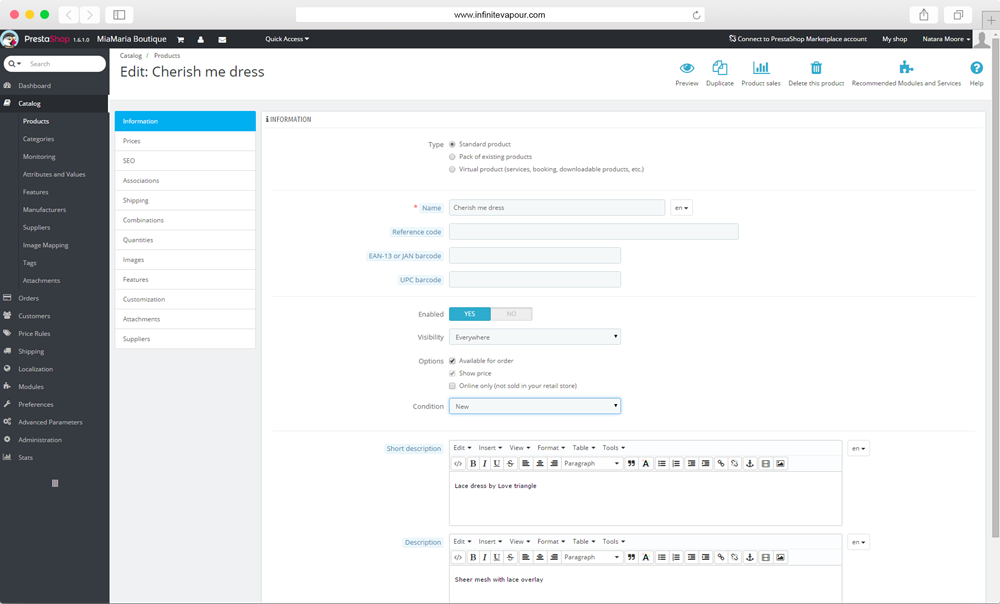 Visit Site