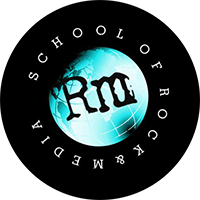 School of Rock & Media
A fantastically friendly and productive organisation looking for an equally impressive website
Project Brief
The School of Rock and Media were looking for a way to get their message out. They are keen group of individuals caring for the young community who have an interest in music and the will to learn. They wanted a website to help bring all aspects of what they do together so that it could be understood by all parties interested.
We decided to organise a couple of photo shoots to give a feel for what the guys do down at SORM Studios. By using some inviting and behind the scenes type photography I wanted to try entice people to come down to the social events which are regularly held at SORM Studios.
Solution
Without becoming too cliché I went for something a little darker to my normal style. Using the bold green colour from the logo I would use this to highlight the important headings and button across the site.
Keeping things simple and clear was my priority for this site whilst being interesting enough to engage the viewers. Having the option for a guestbook is something quite old and not often found these days so it was a nice little addition for people who have had a good experience to share their thoughts with others.
Process
HTML
CSS
JavaScript
PHP
WordPress
Photography
Photoshop/Lightroom
Colour Palette
#0eb3ba
#1e1e1e
#ffffff
#ed3d2a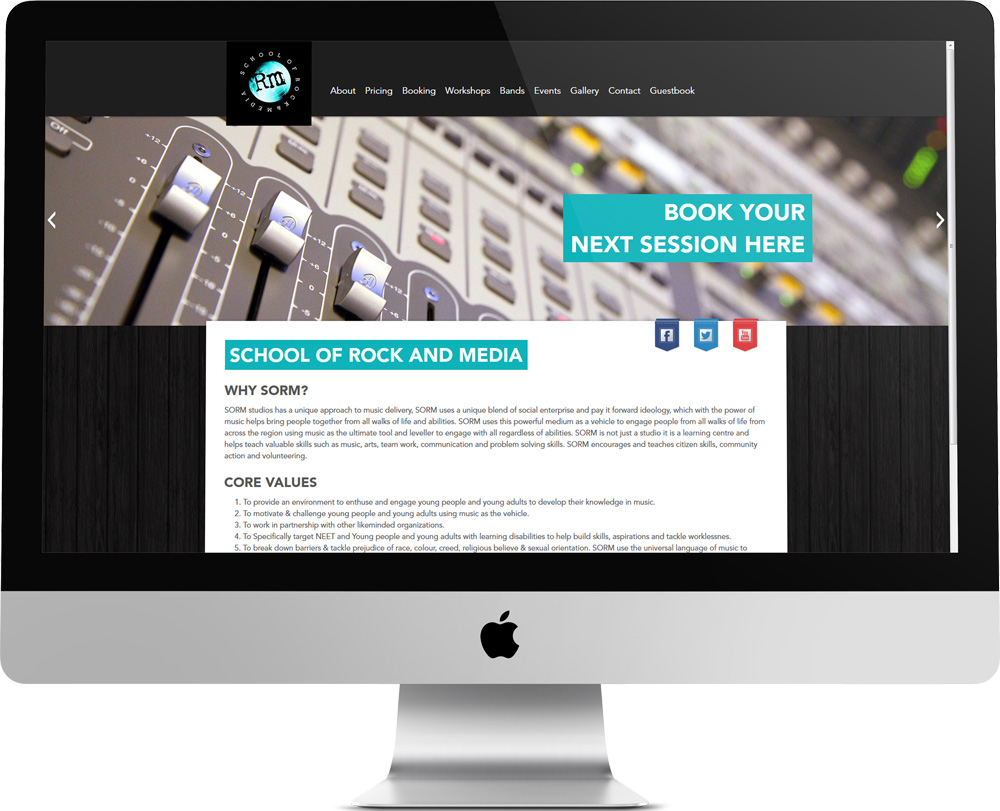 Clear and Precise
In order to make the site accessible for all age groups using different devices I opted to go with a simple and easy layout which can be understood and navigated with ease.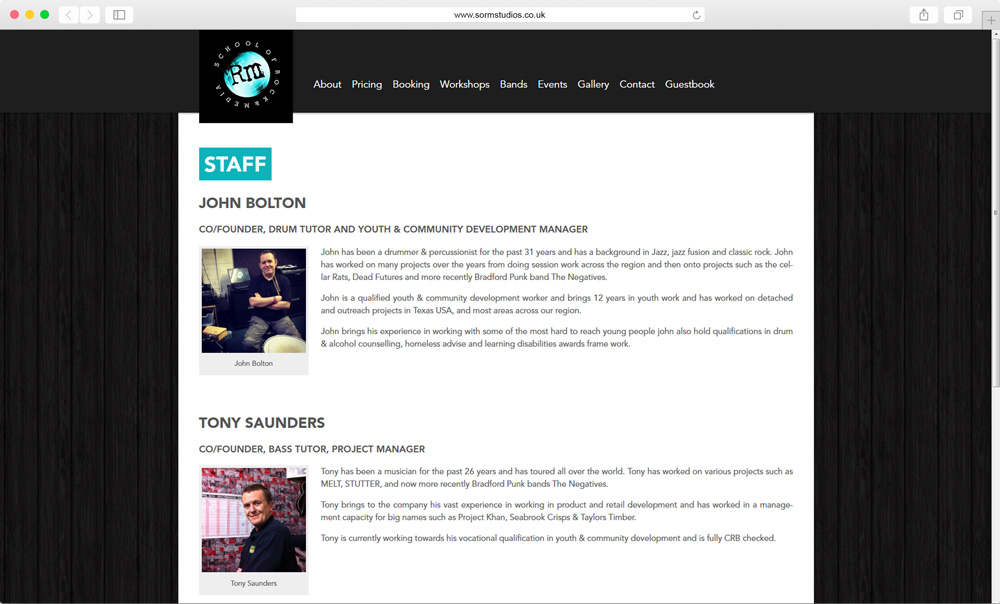 Professional Photography
As with a lot of my web design projects, I urge my clients to consider a photography package to enhance the sites appearance and give it a more professional feel. For this particular shoot I wanted to do it in a reportage style and give the impression of an outsider looking in at the workings of SORM Studios.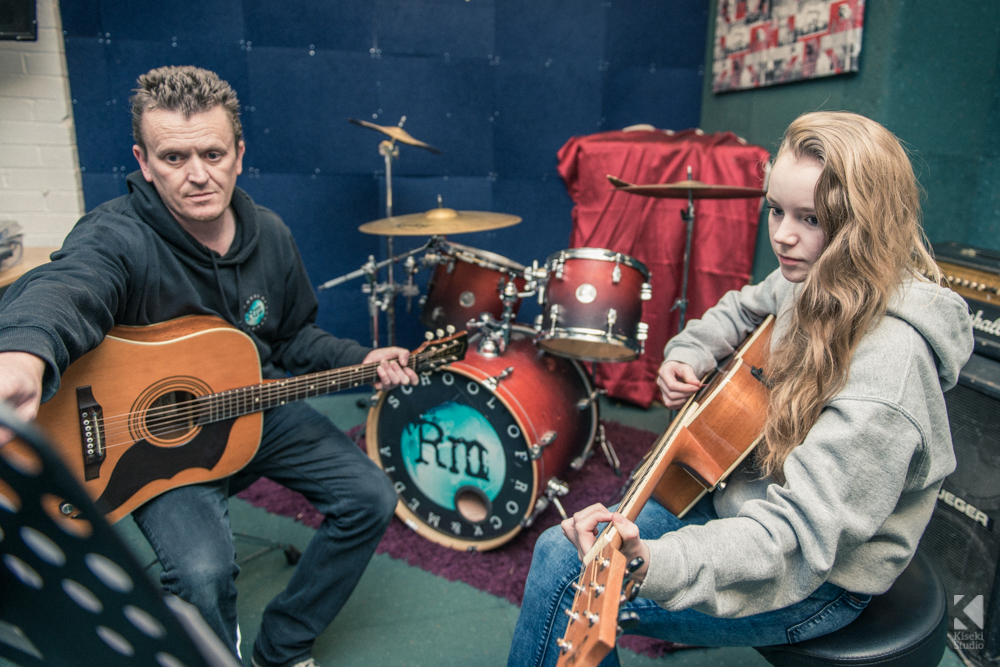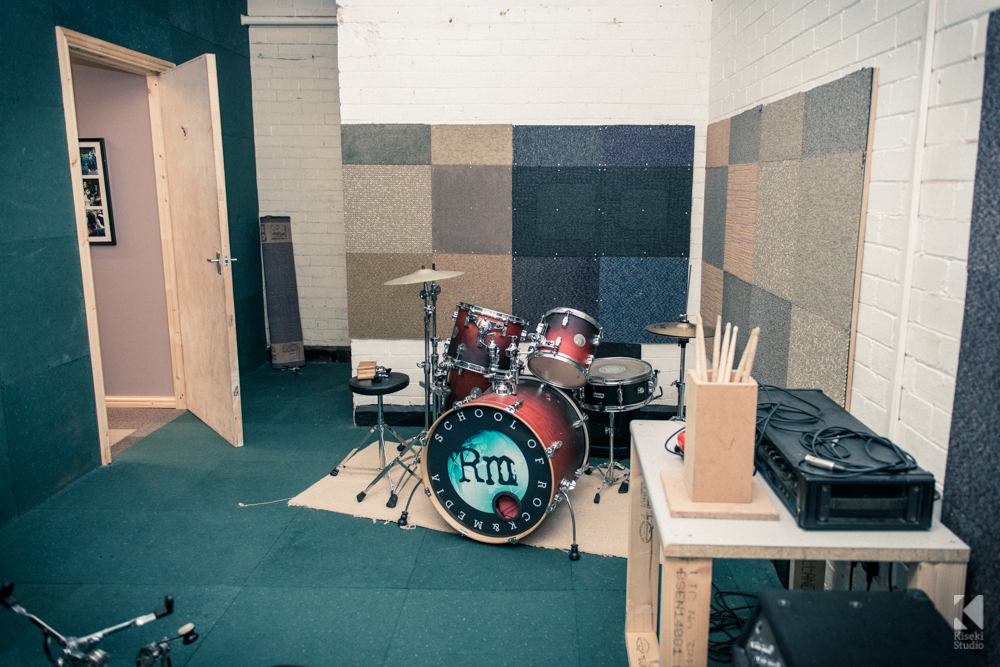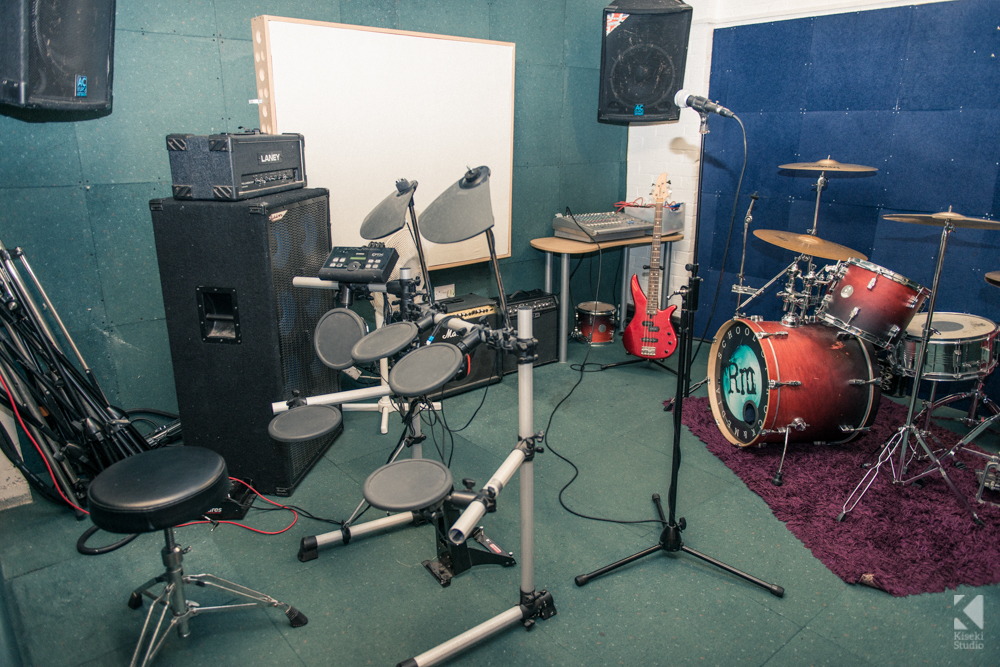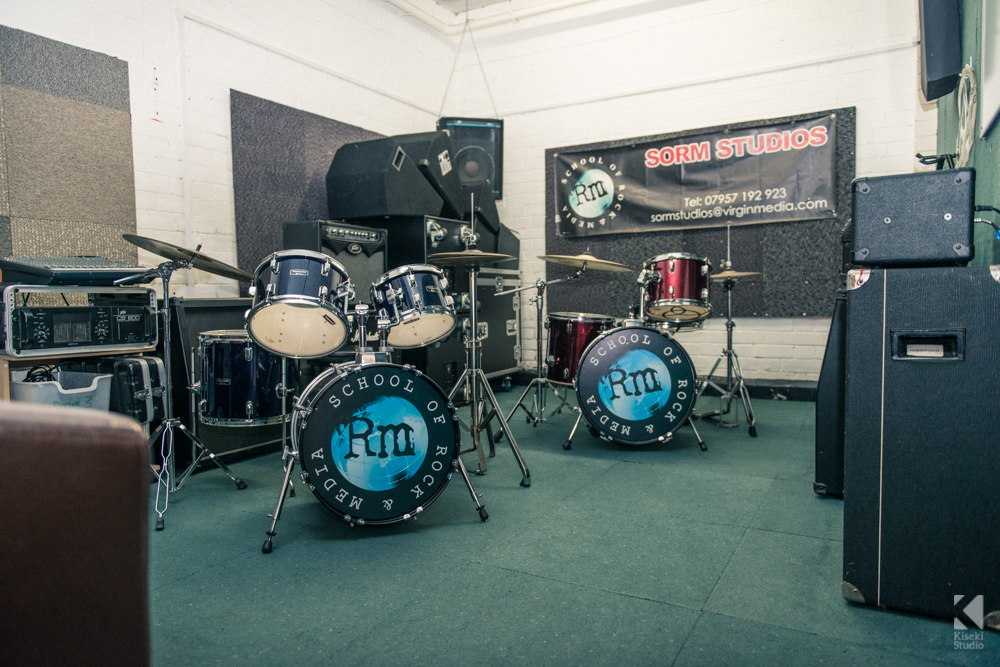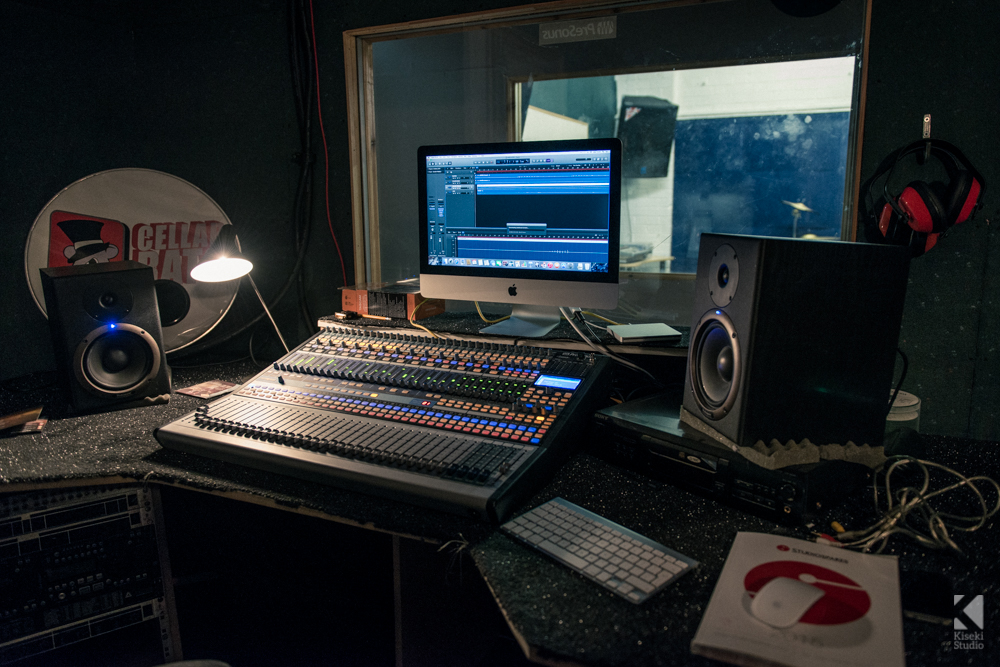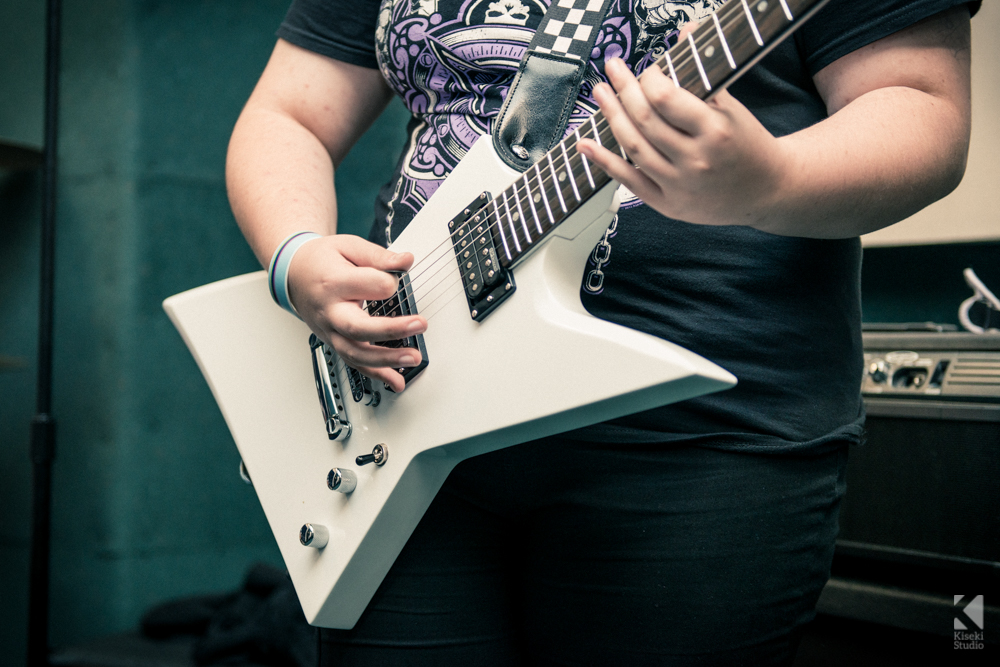 Visit the site