It was an honour to have been asked to photograph a wedding at such a beautiful location and on a doubly special day.
This was my first time covering a wedding at Ripley Castle, a very historic place set on the edge of the Yorkshire Dales. Not only was the location special, the day they chose to marry was also New Year's Eve to make it an even bigger celebration.
People who know me well enough will understand why I couldn't stop taking photos of the wedding car. Quite a rare machine these days, a nice example of a Ford Sierra Sapphire Cosworth.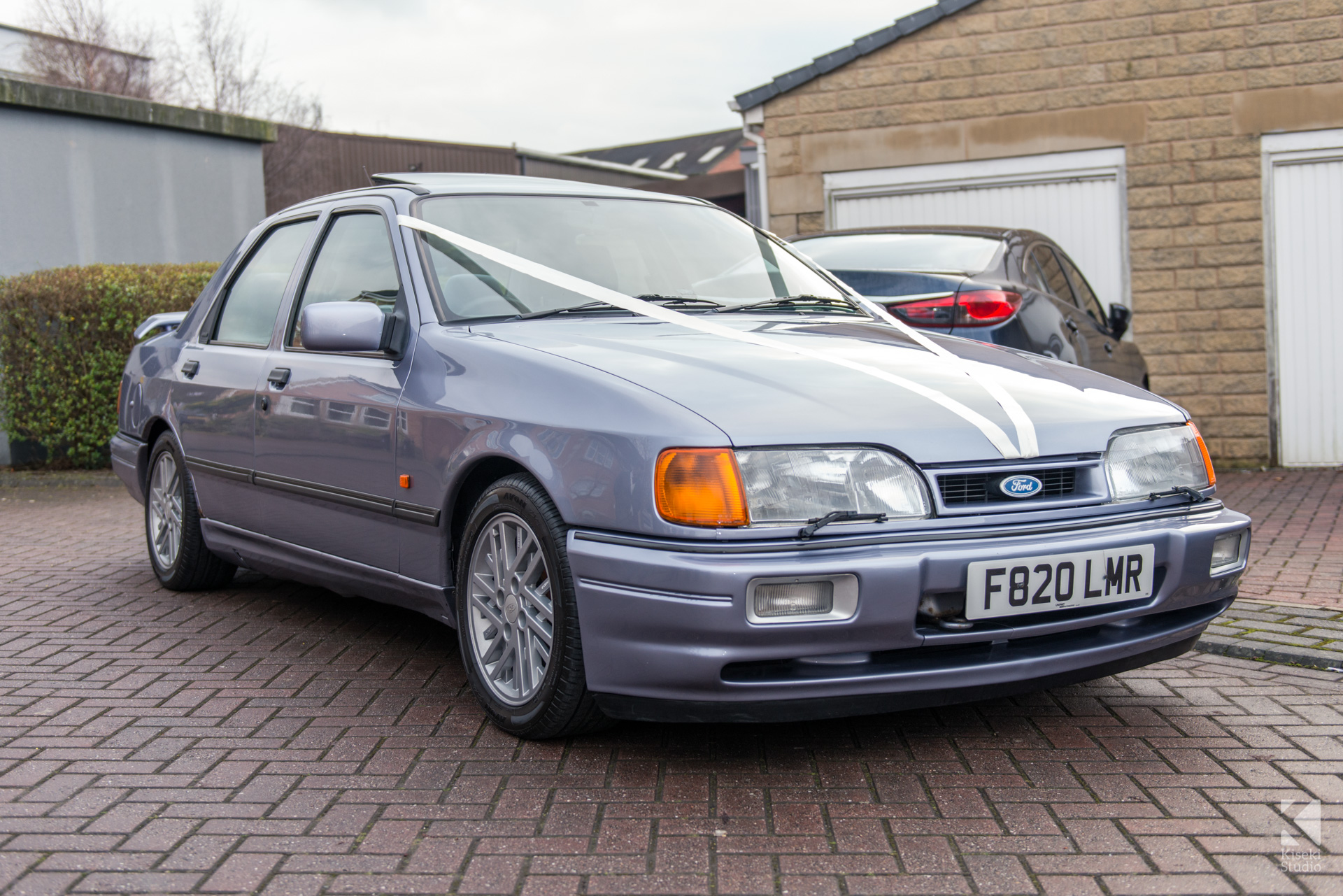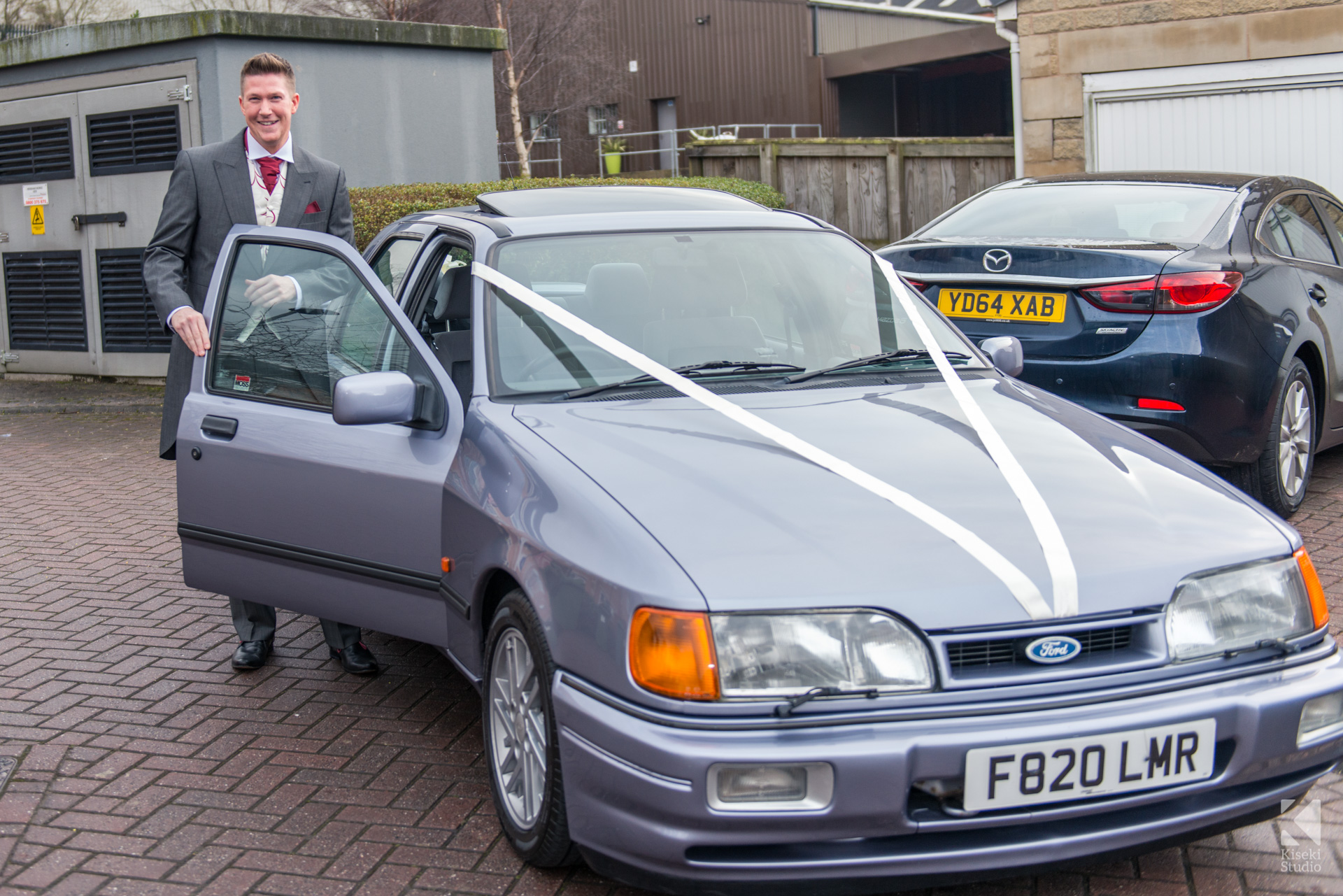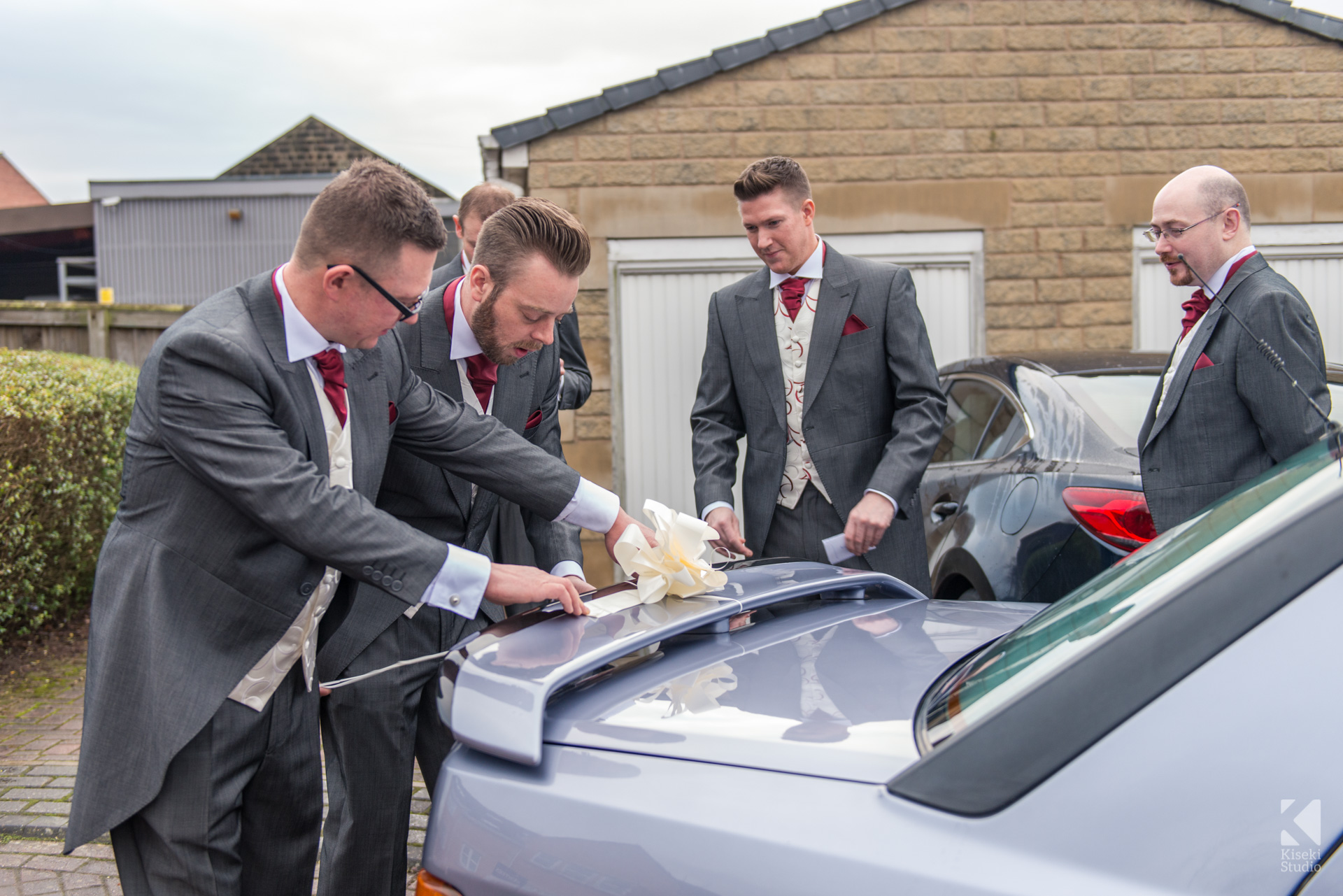 The next port of call was to visit the bride and bridesmaids getting themselves ready at hotel nearby to Ripley Castle. I always love this part, as I get to see the transformation happen right in front of me, the reaction of the bridesmaids is always fantastic to see too.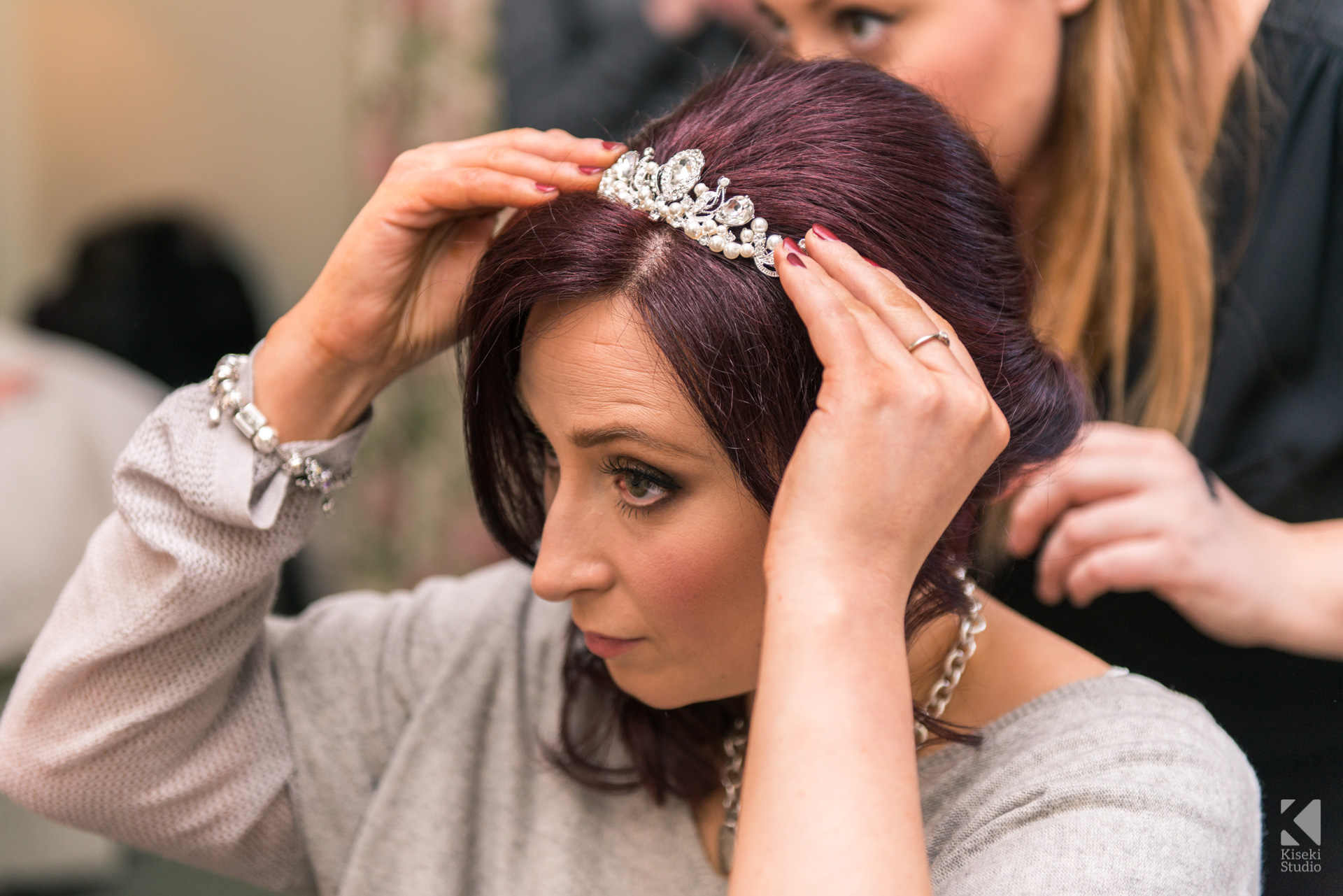 I was rather eager to see inside the venue, from the outside it looks fantastic, and once I got chance to look inside it was definitely on par with the exterior. As this was a New Year's Eve wedding there were still Christmas decorations up, giving the whole space a bit of Christmas spirit to add to the already special day.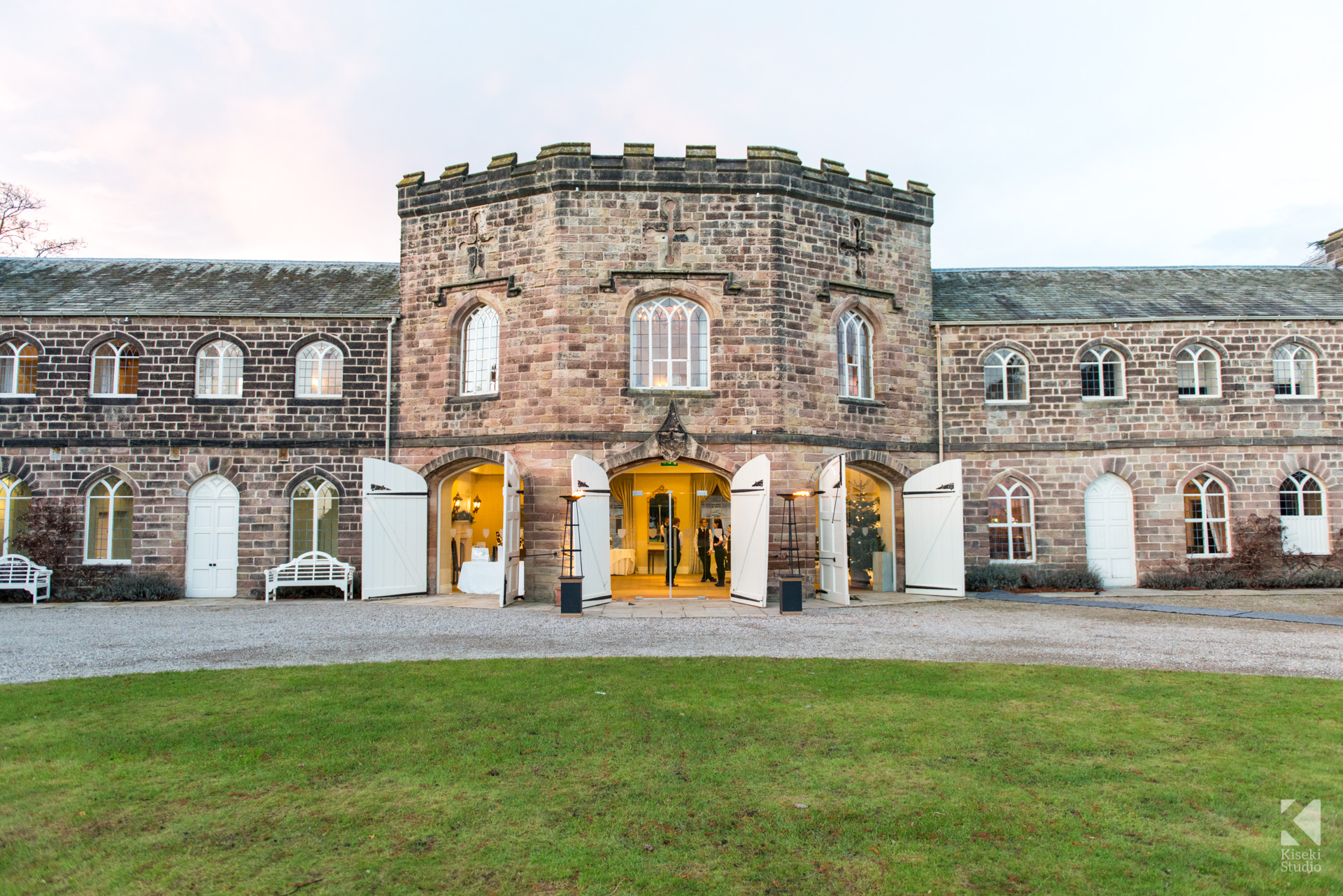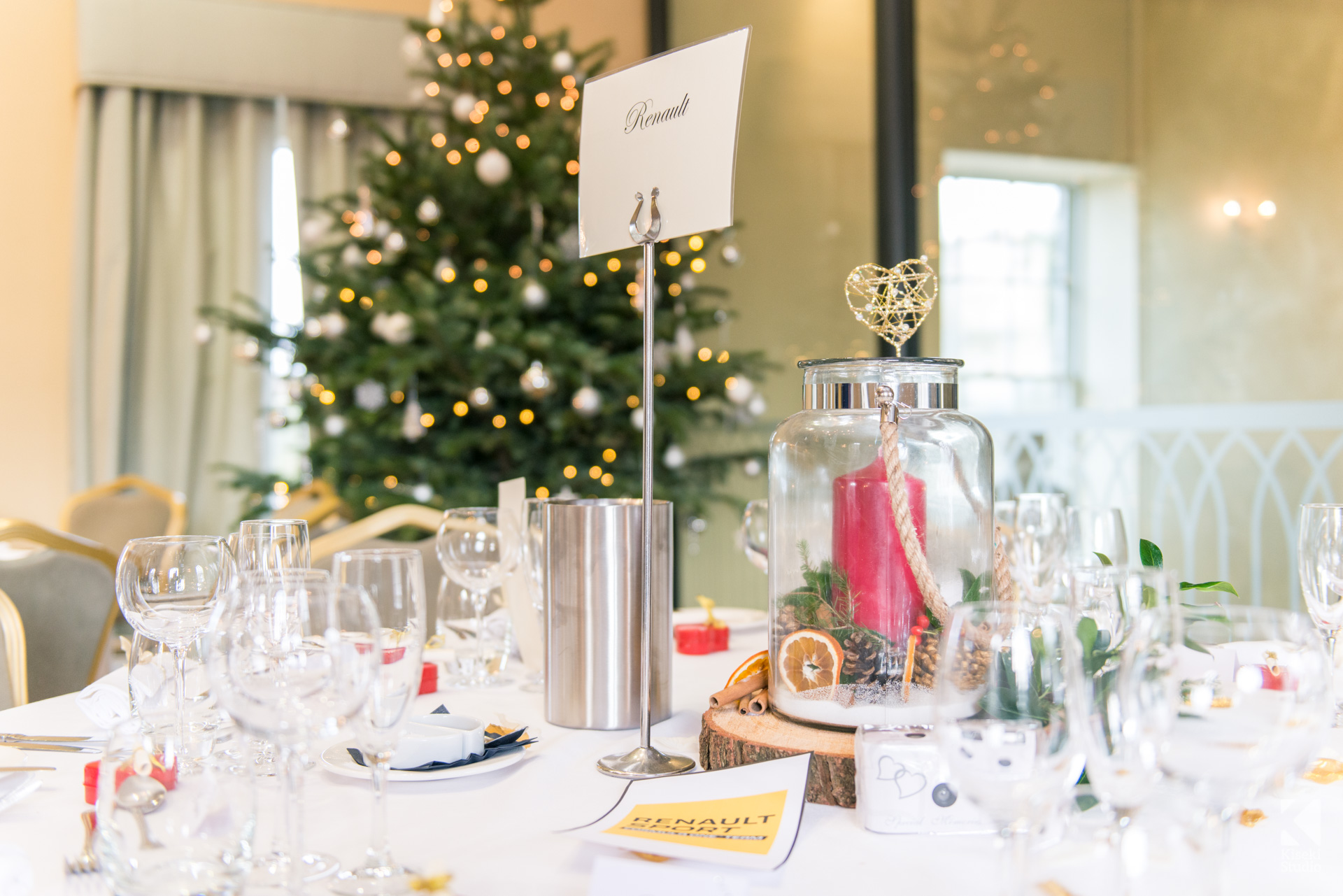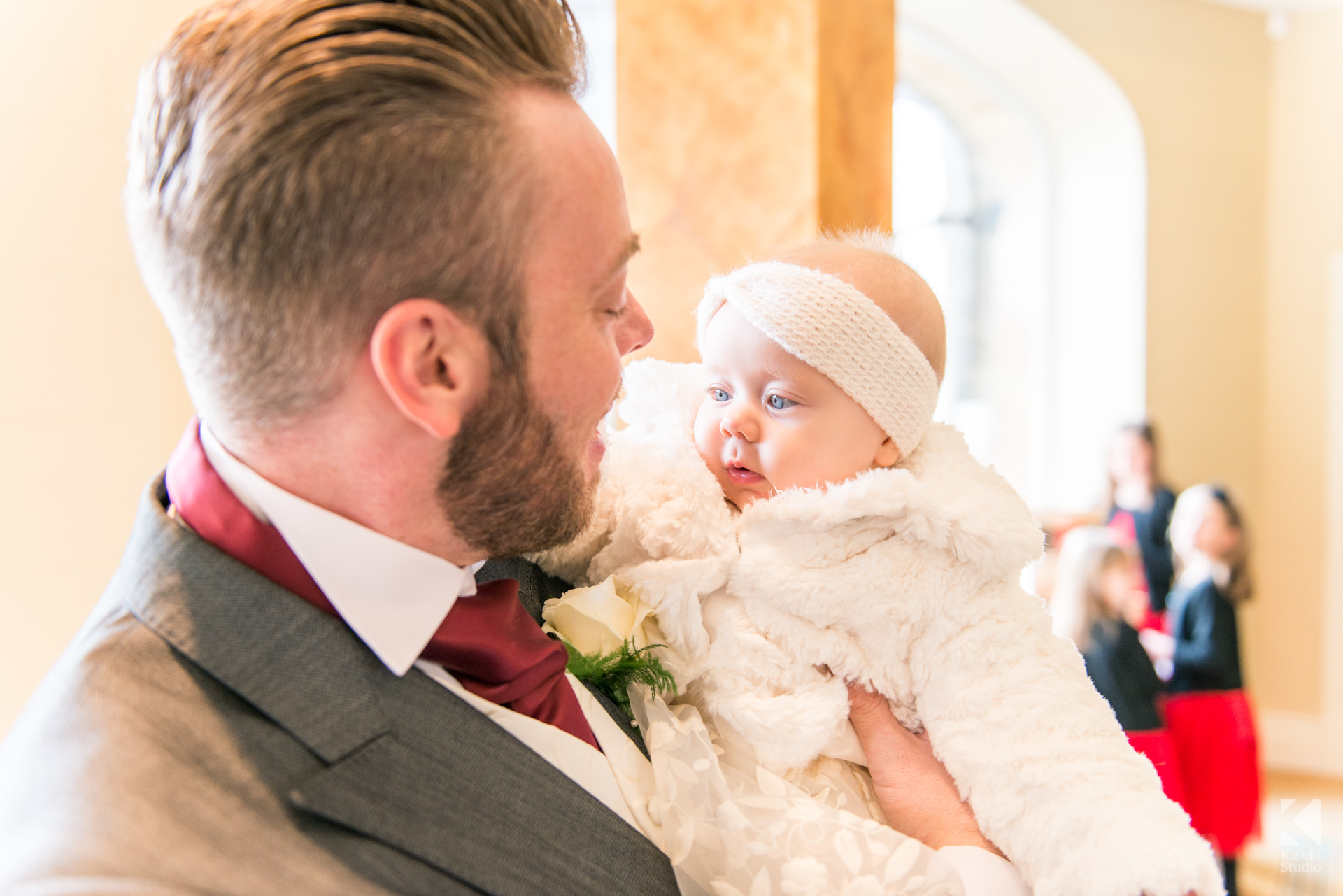 Following through with the medieval castle theme into the wedding ceremony room, beautifully decorated and lit, making for some nice photographs of the official ceremony.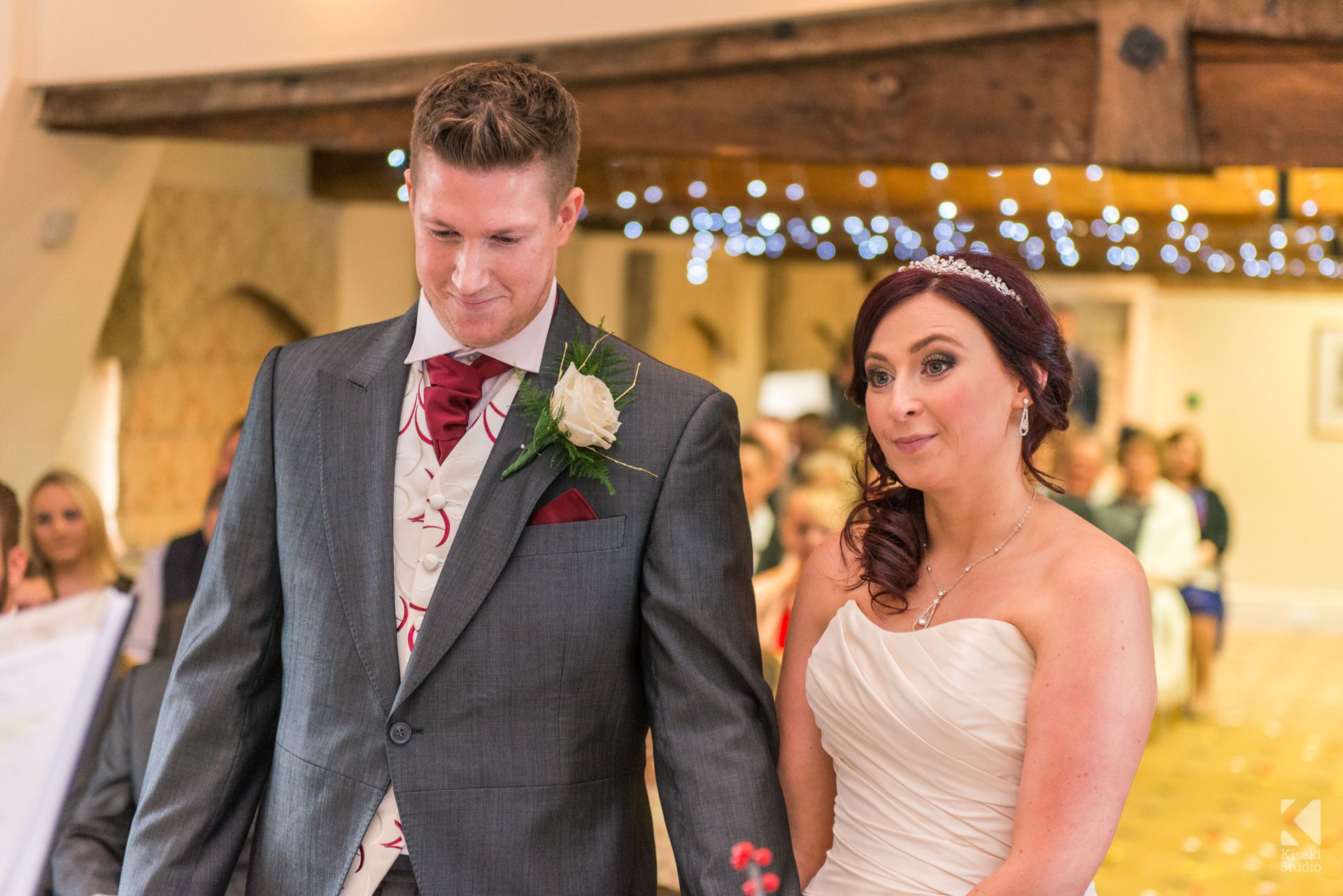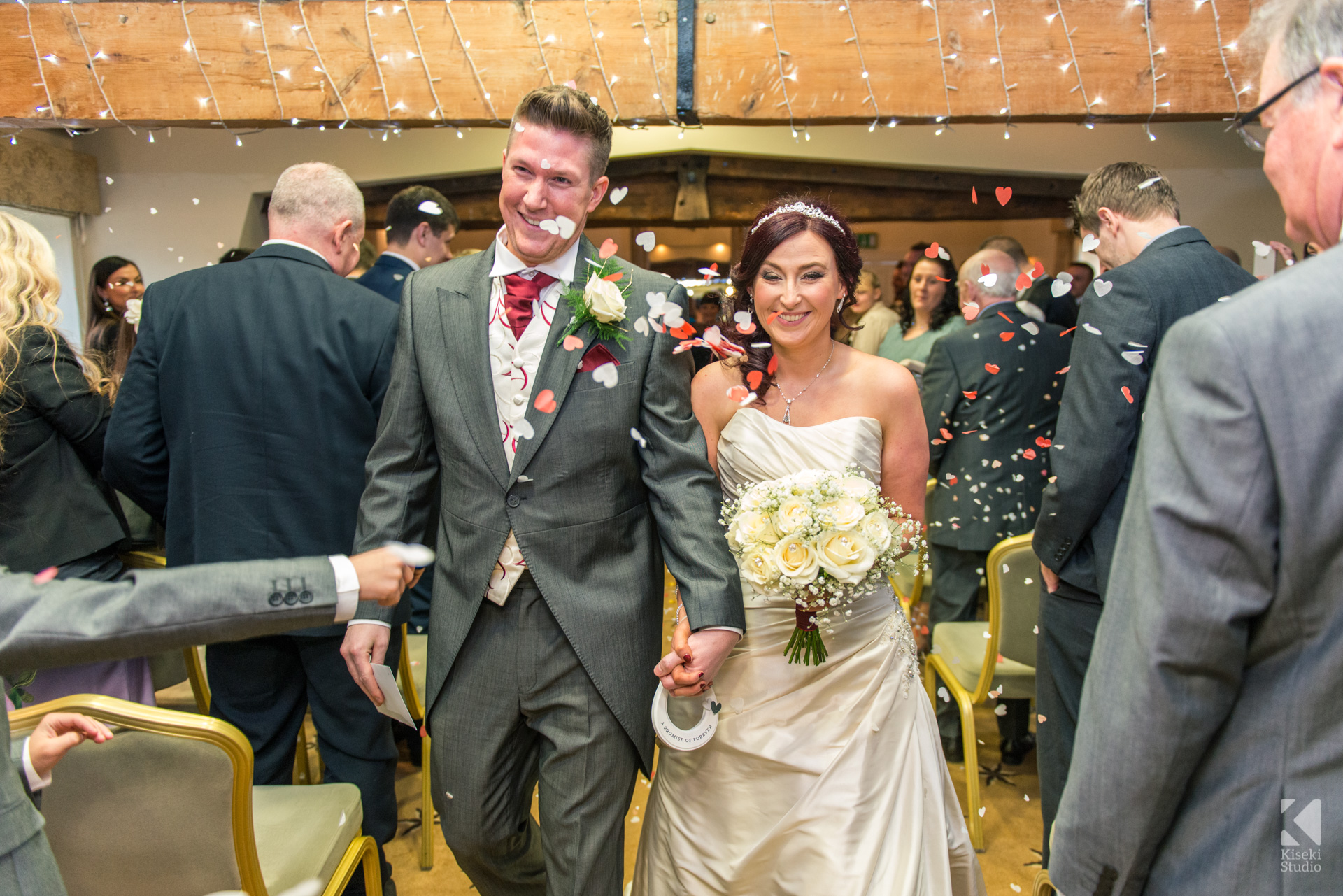 Now it was time for my favourite part of photographing a wedding, the 1 on 1 shots with the newly wedded couple. The grounds at Ripley Castle offered some gorgeous locations for these shots, there are a number of greenhouses and walled gardens to explore, not forgetting a lovely forest walk with some fantastically large ancient trees.
As this wedding was in the middle of winter, there wasn't a great deal of time before it started getting dark. I actually visited this location some months before the wedding took place to get acquainted with the grounds and figure out where I'd like to take the bride and groom shots.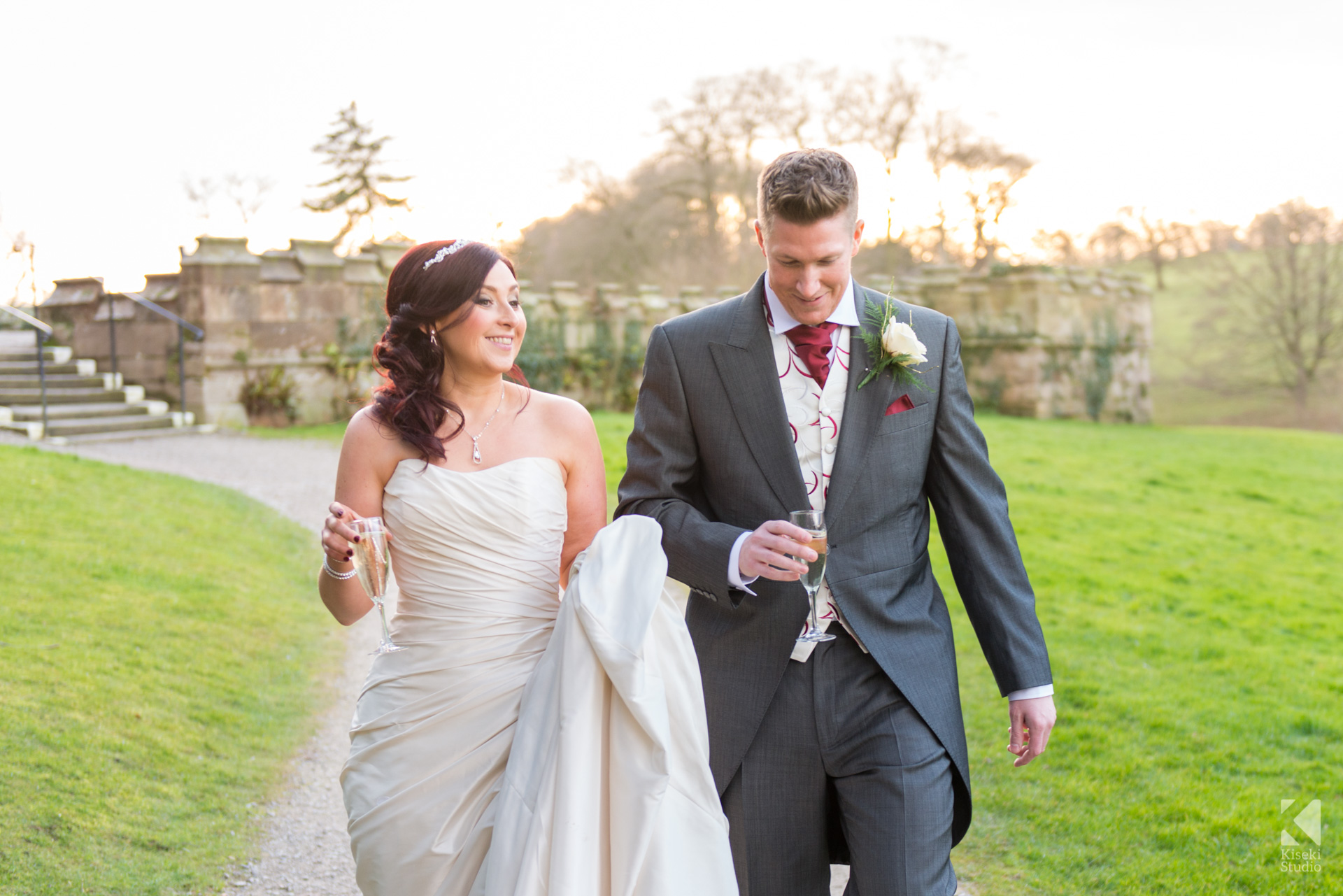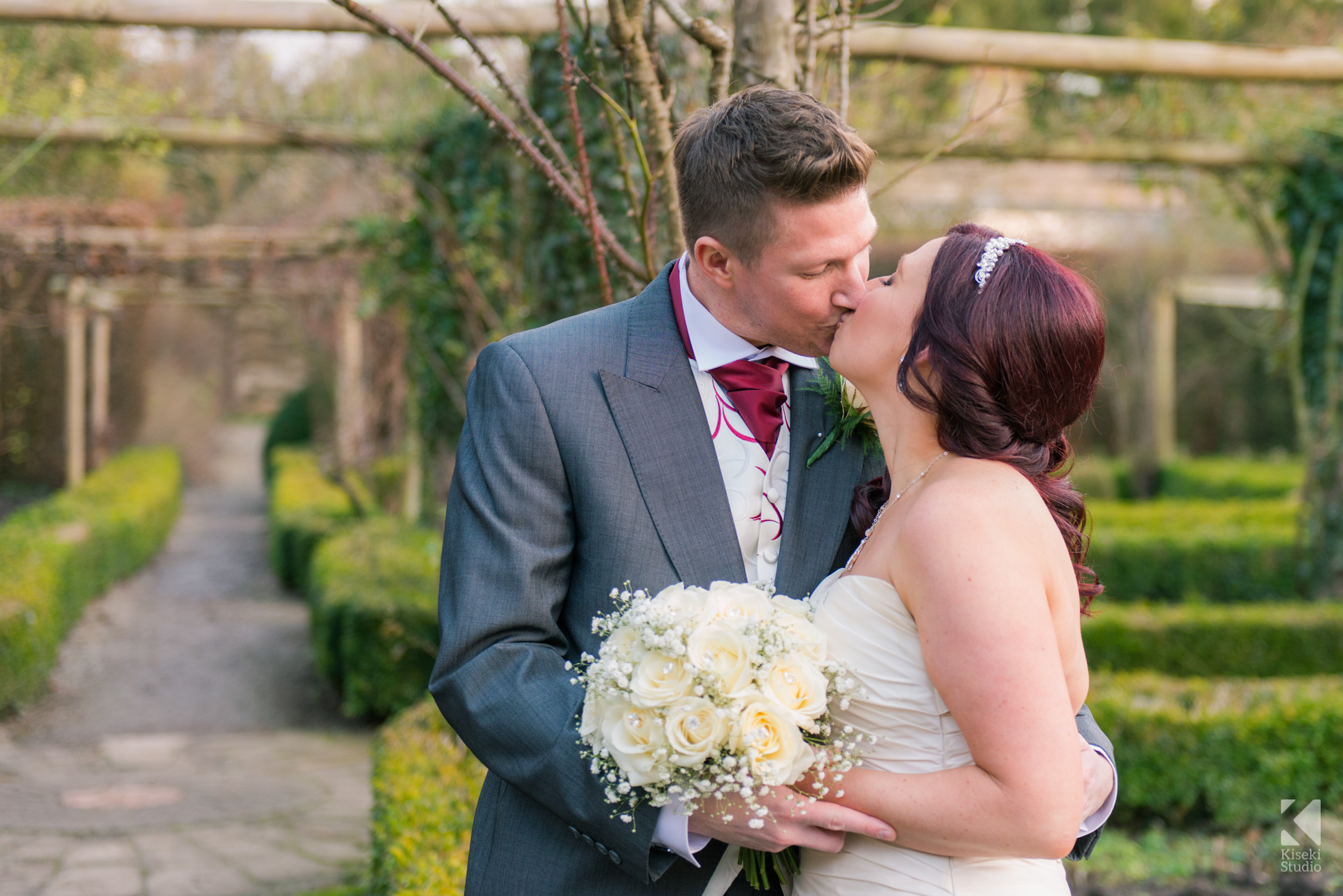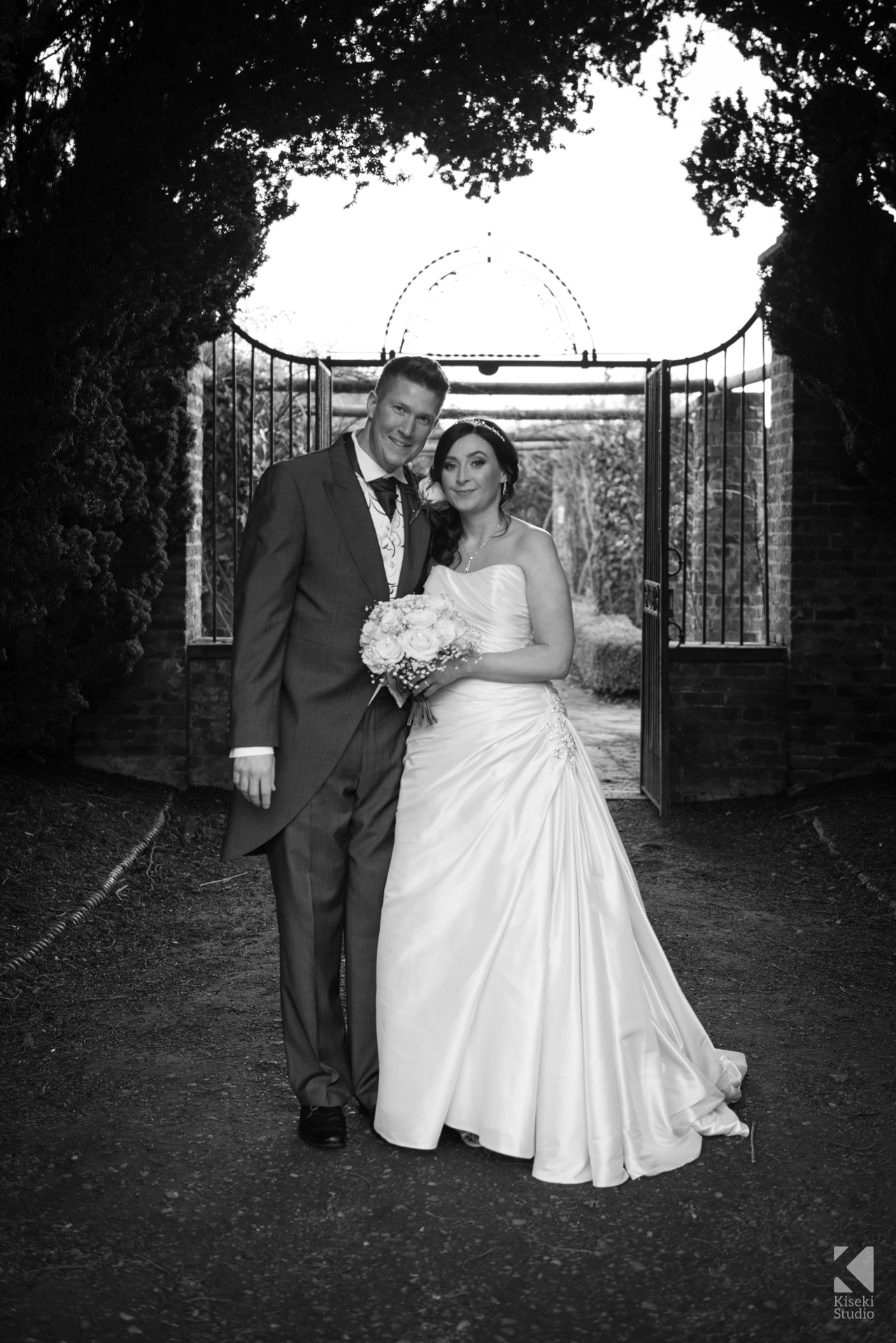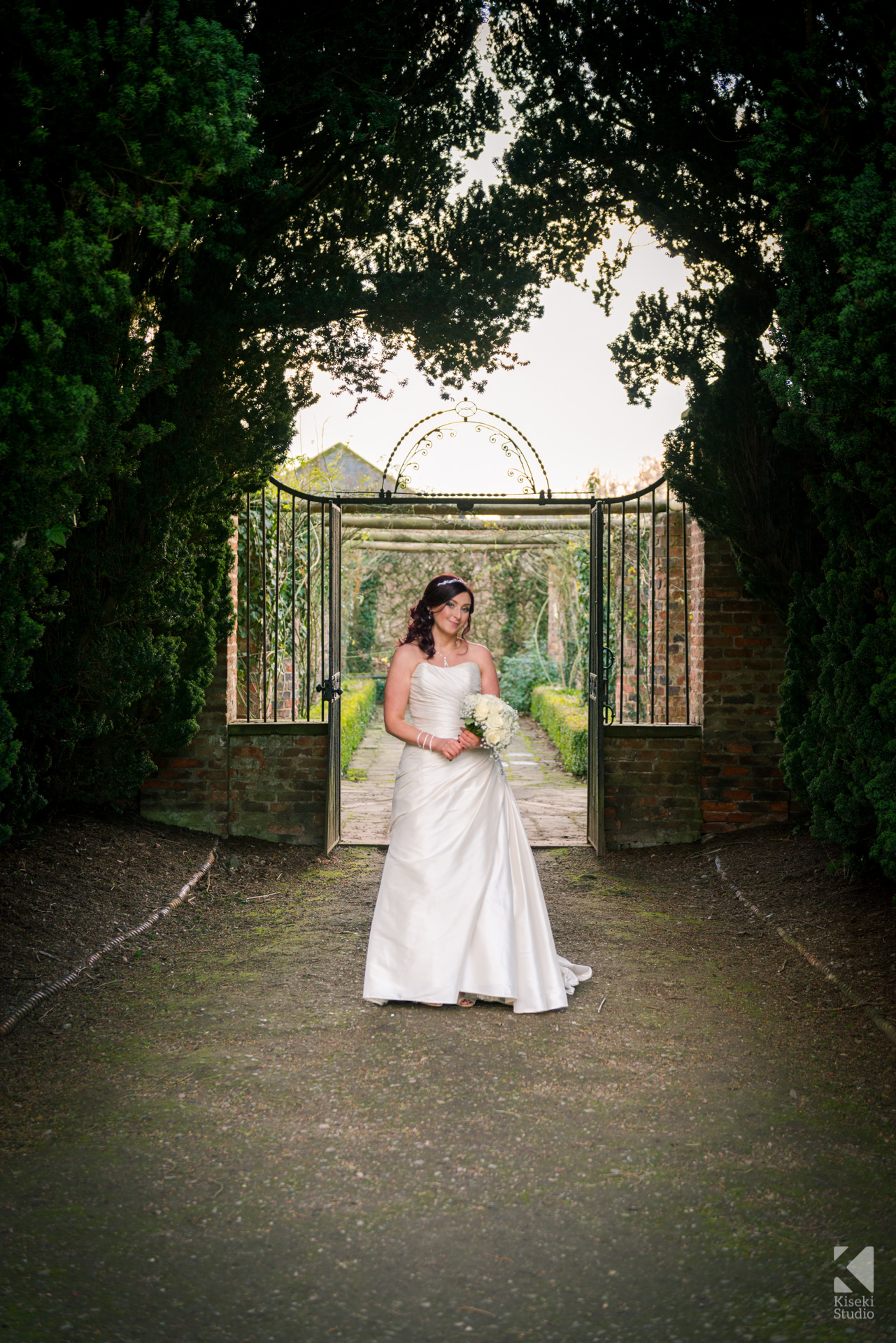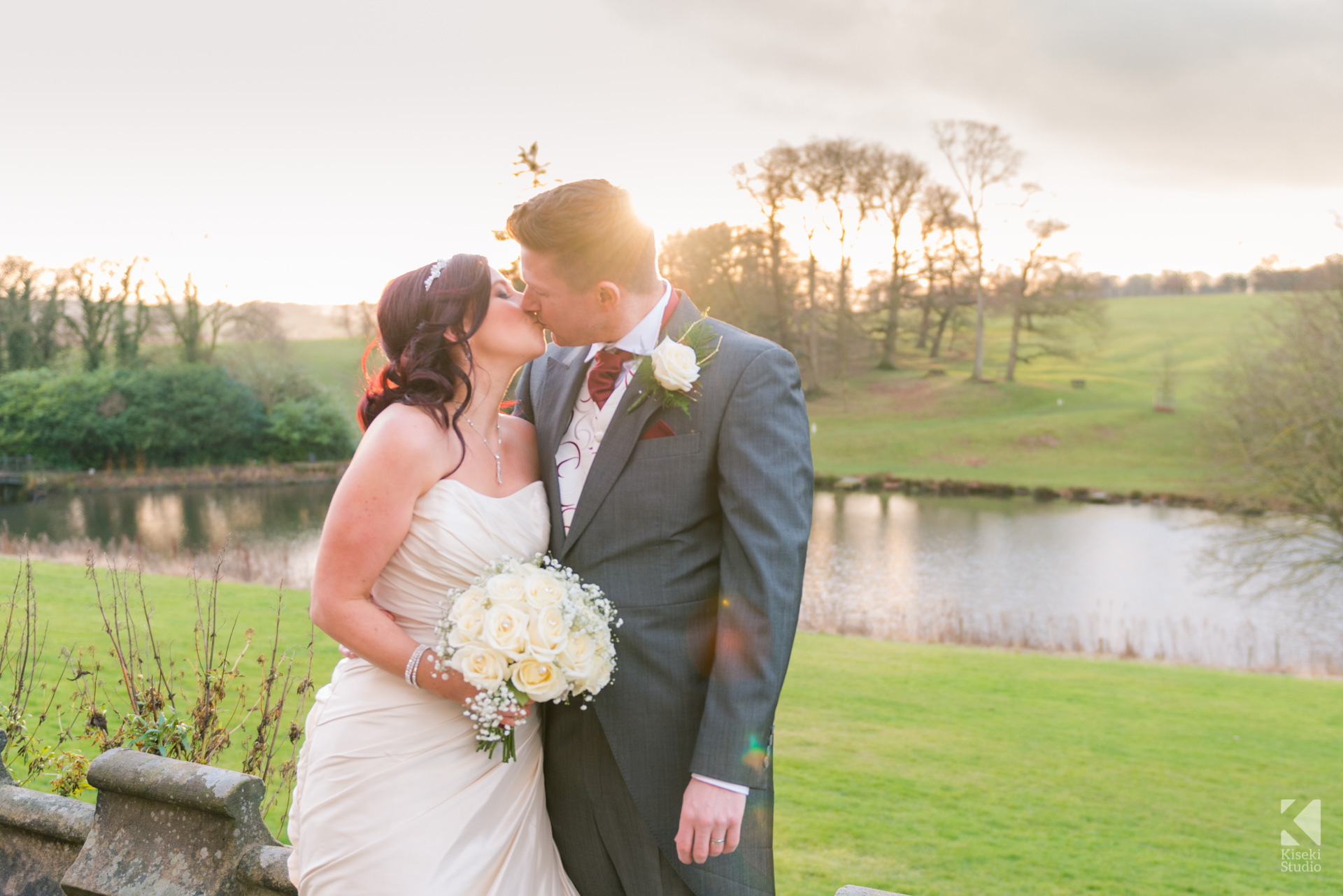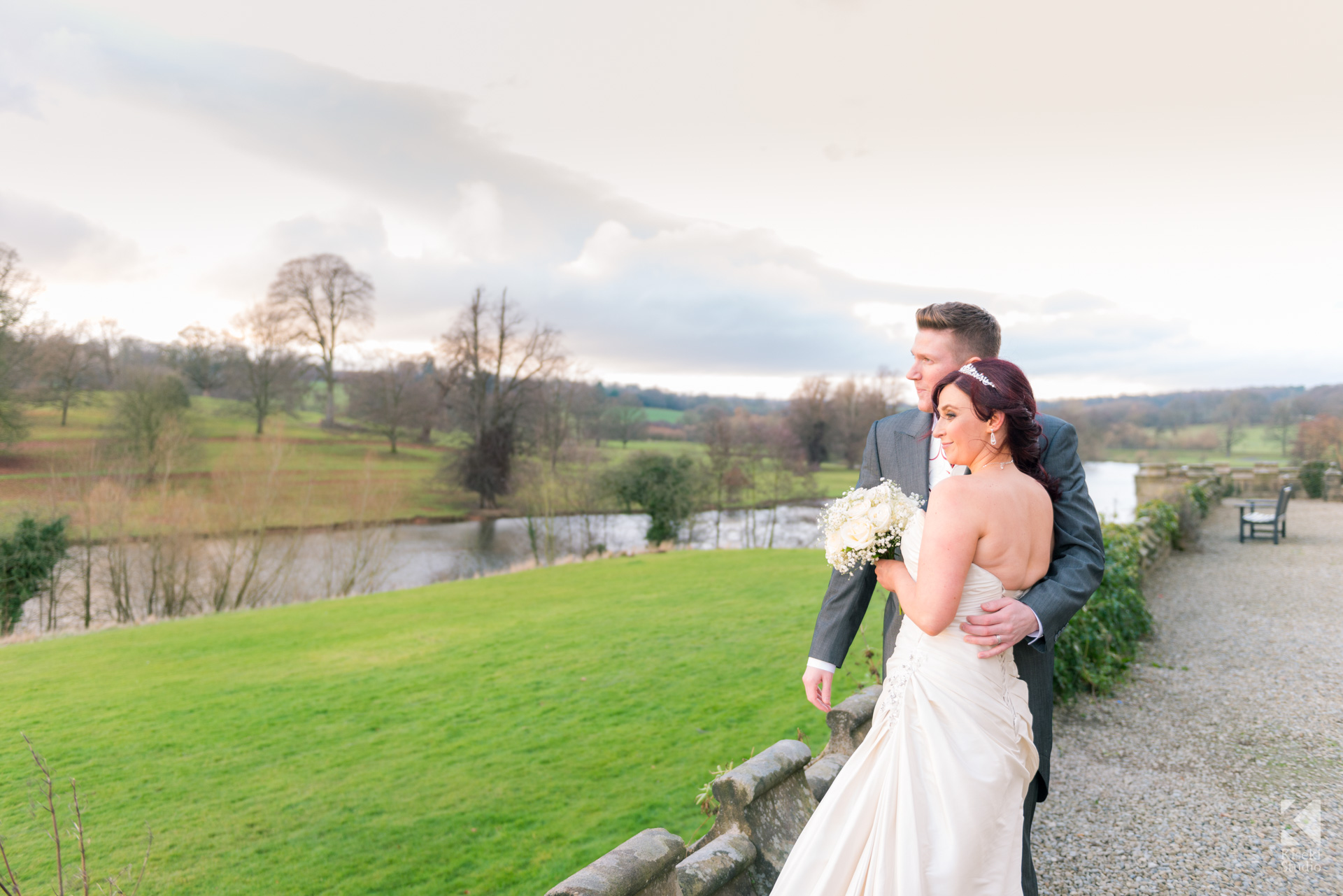 The lights come on as night falls, the party begins and the atmosphere start to take on a different feel.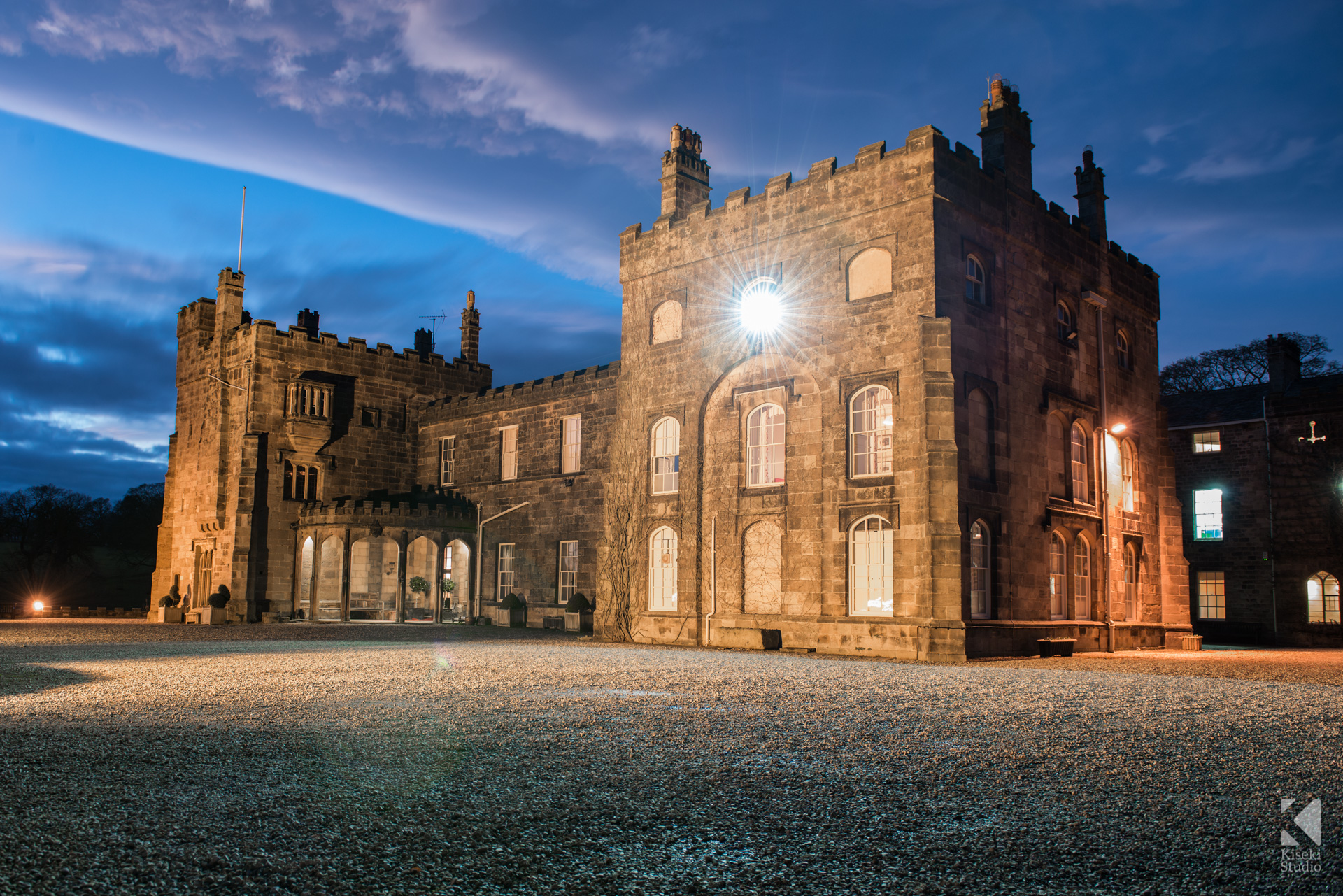 What a spectacular room for the guests to retire into whilst the evening function was prepared in another building. Swords, crests, wooden clad rooms and pianos, ll of the grandeur you'd expect in a castle building in England.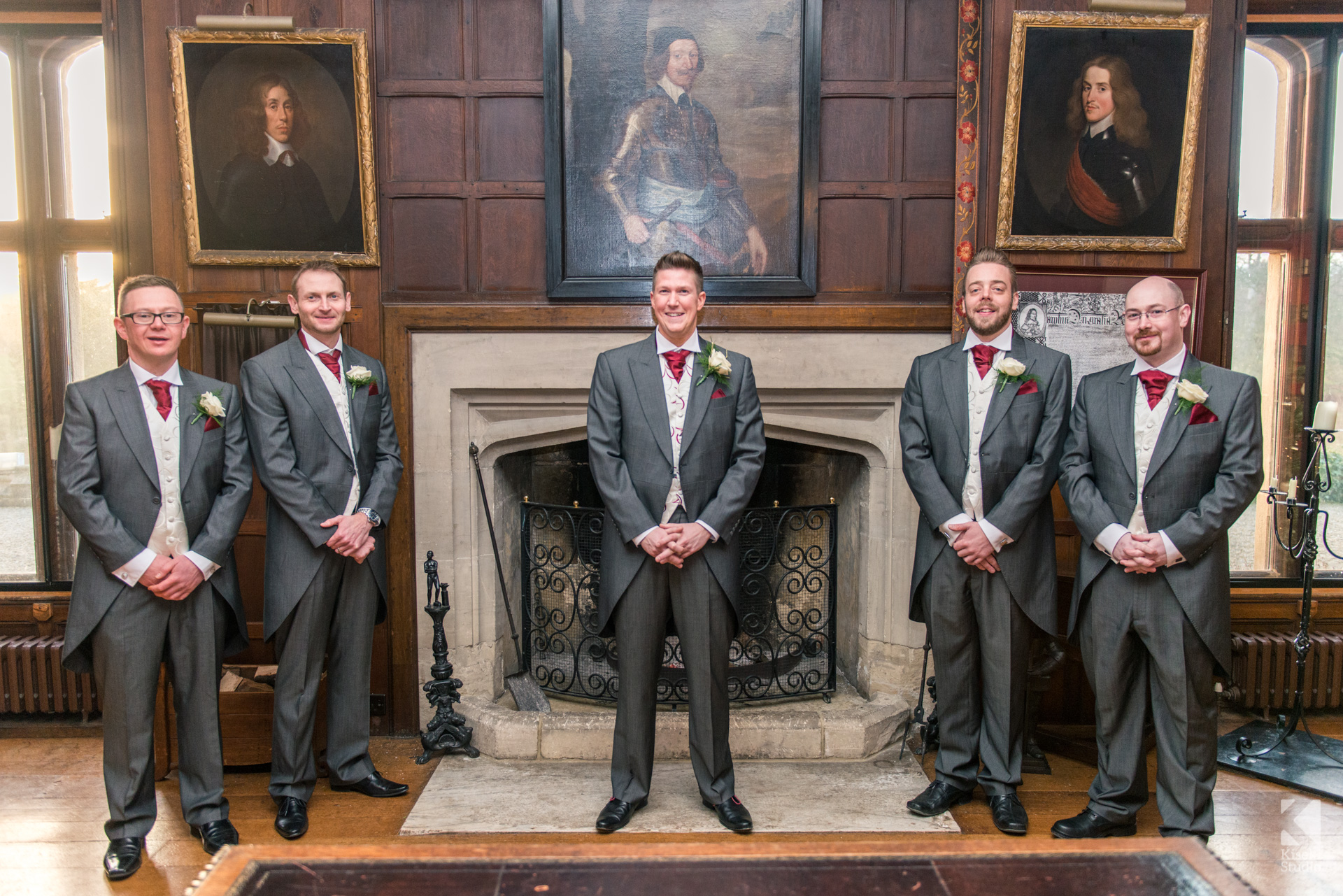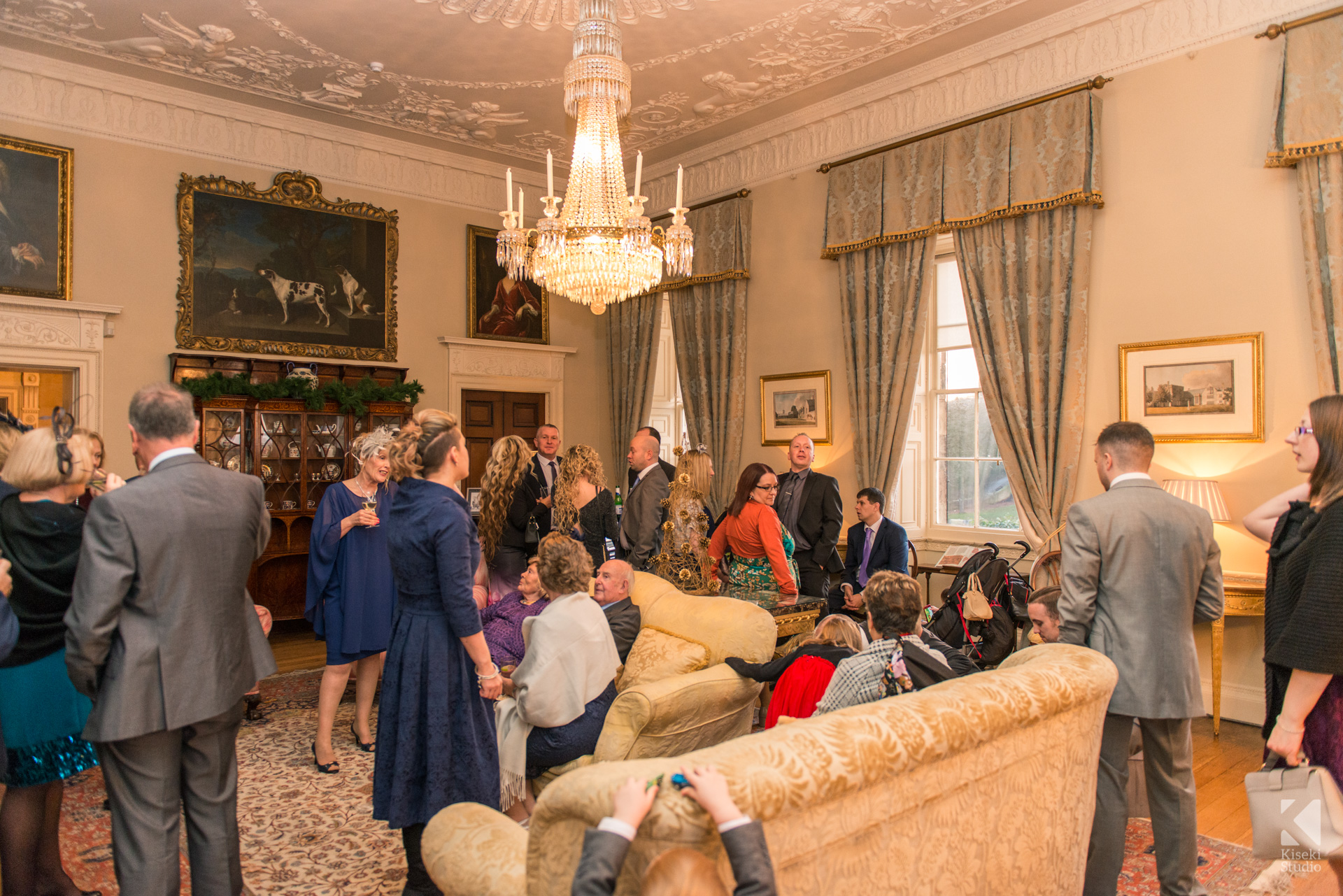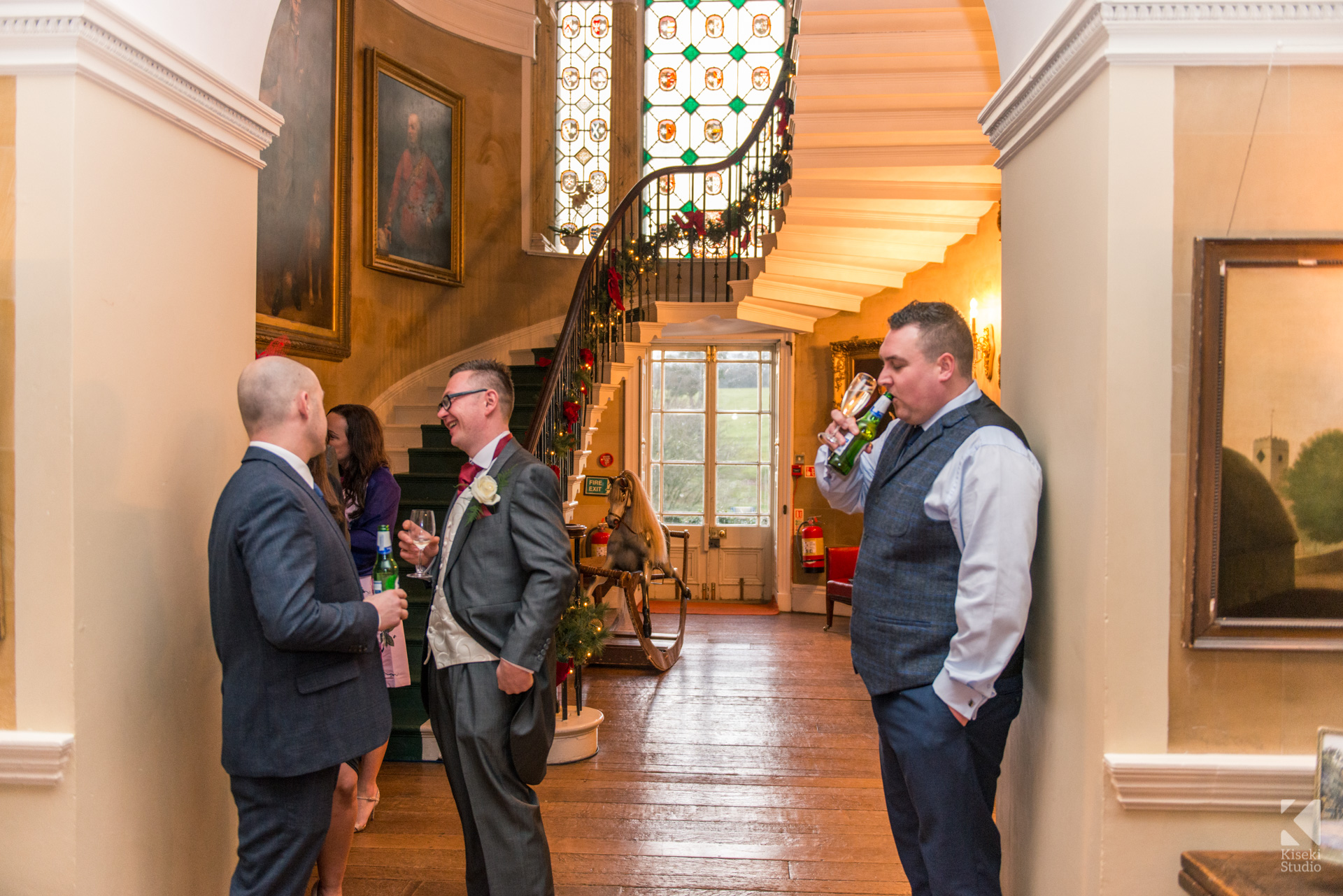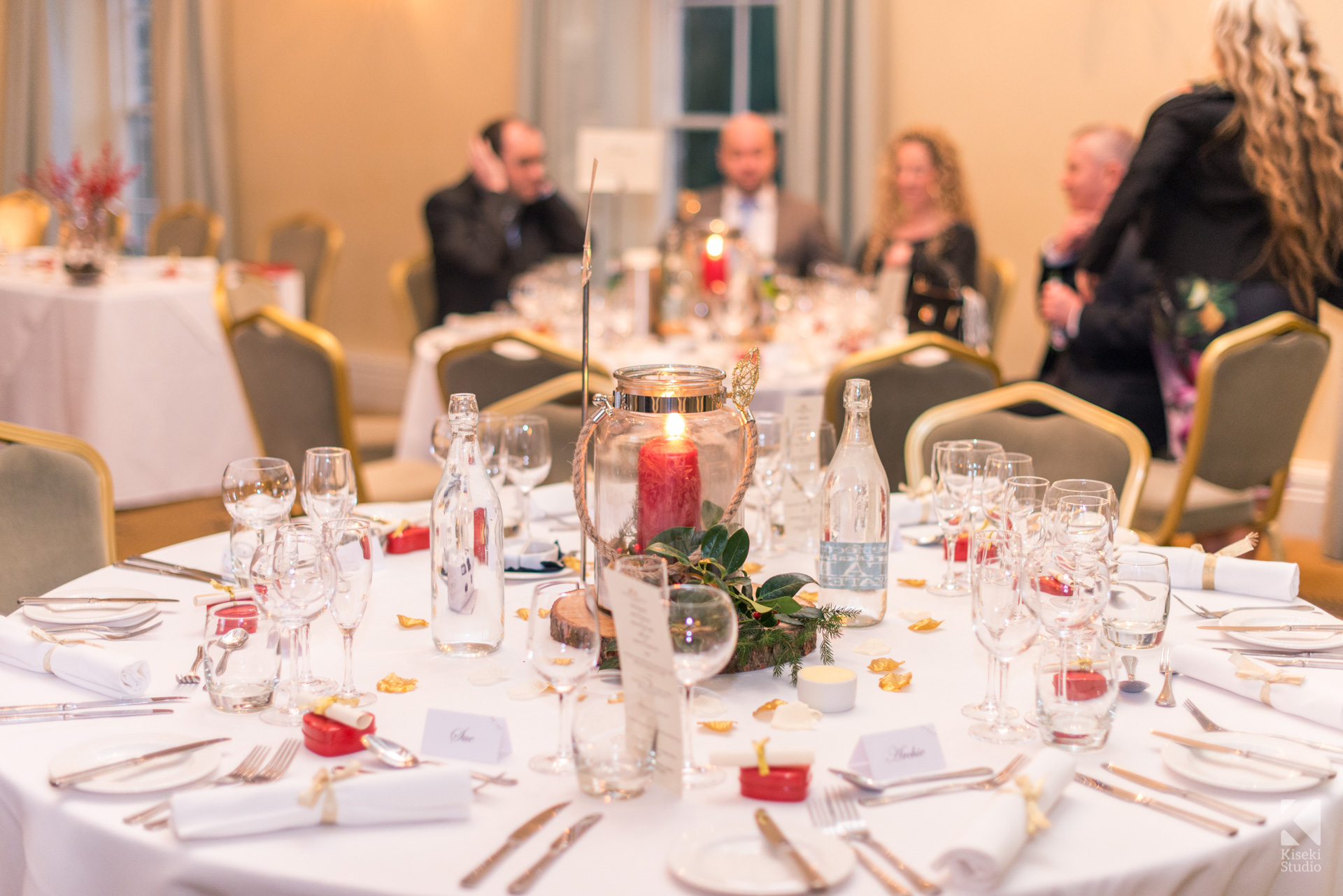 This was a fantastic experience for me as a photographer, I don't get many opportunities to shoot a wedding at such a unique location, coupled with it being NYE.
I hope you enjoyed my favourite photos from the day, if you're interested in hiring me for your wedding please take a look at my wedding photography packages, alternatively if you'd like a bespoke wedding package or have any questions use my contact form to drop me a line.