I was laying in bed at 5am one weekend morning just thinking about how I'm awake and couldn't get back to sleep. I saw the sun rising outside the window invitingly.
It was early summertime so it was already light, I then realised it'd be a perfect opportunity to take the Honda Civic SiR out for a drive and get some nice photos at a generally busy location during the daytime.
Knaresborough was the first place that came to mind, with good roads leading there and plenty of locations to take photos at. On a weekend in the summertime it's usually very busy, but arriving there at 6am meant it was almost completely deserted, aside from a few dog walkers.
Knaresborough Park Building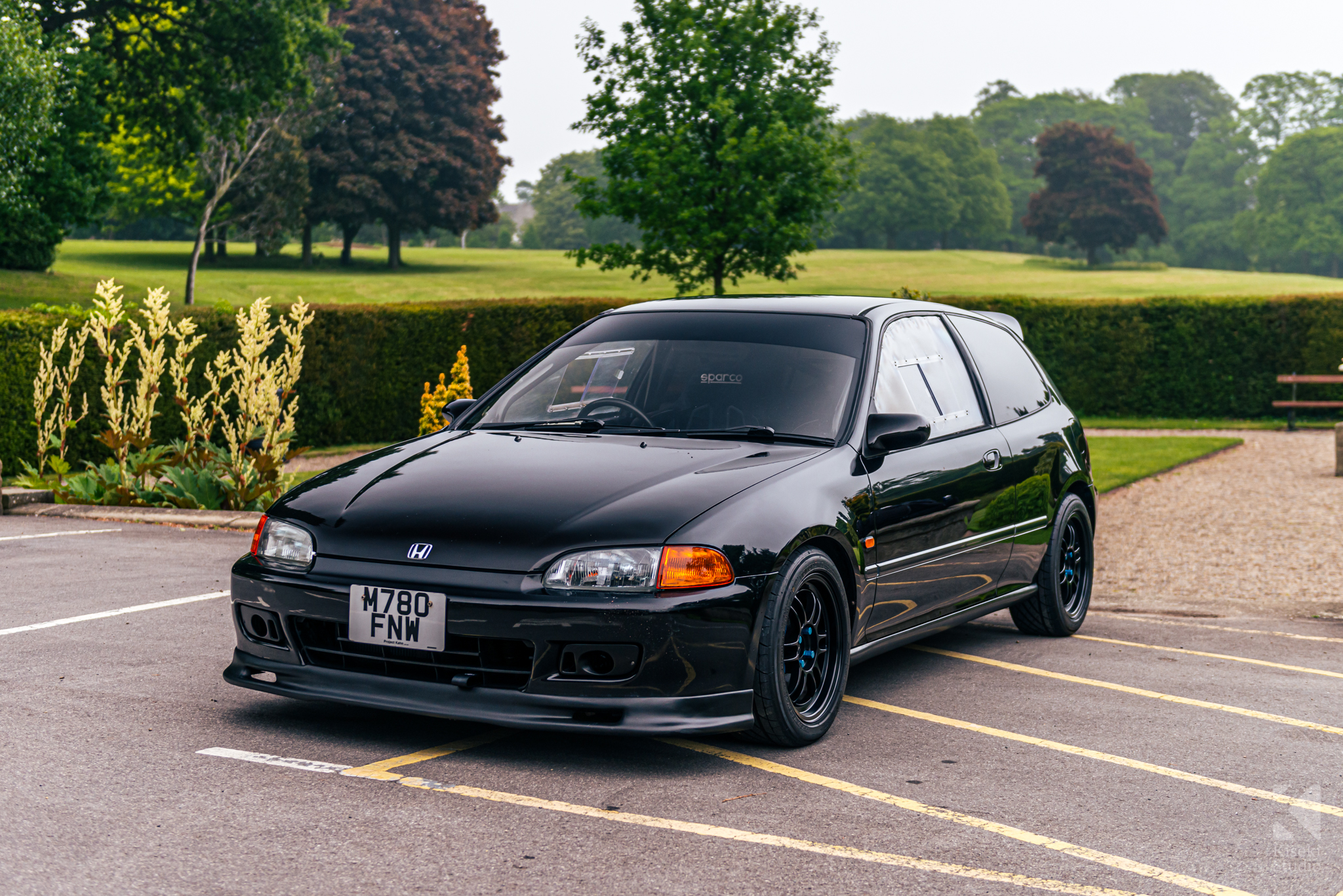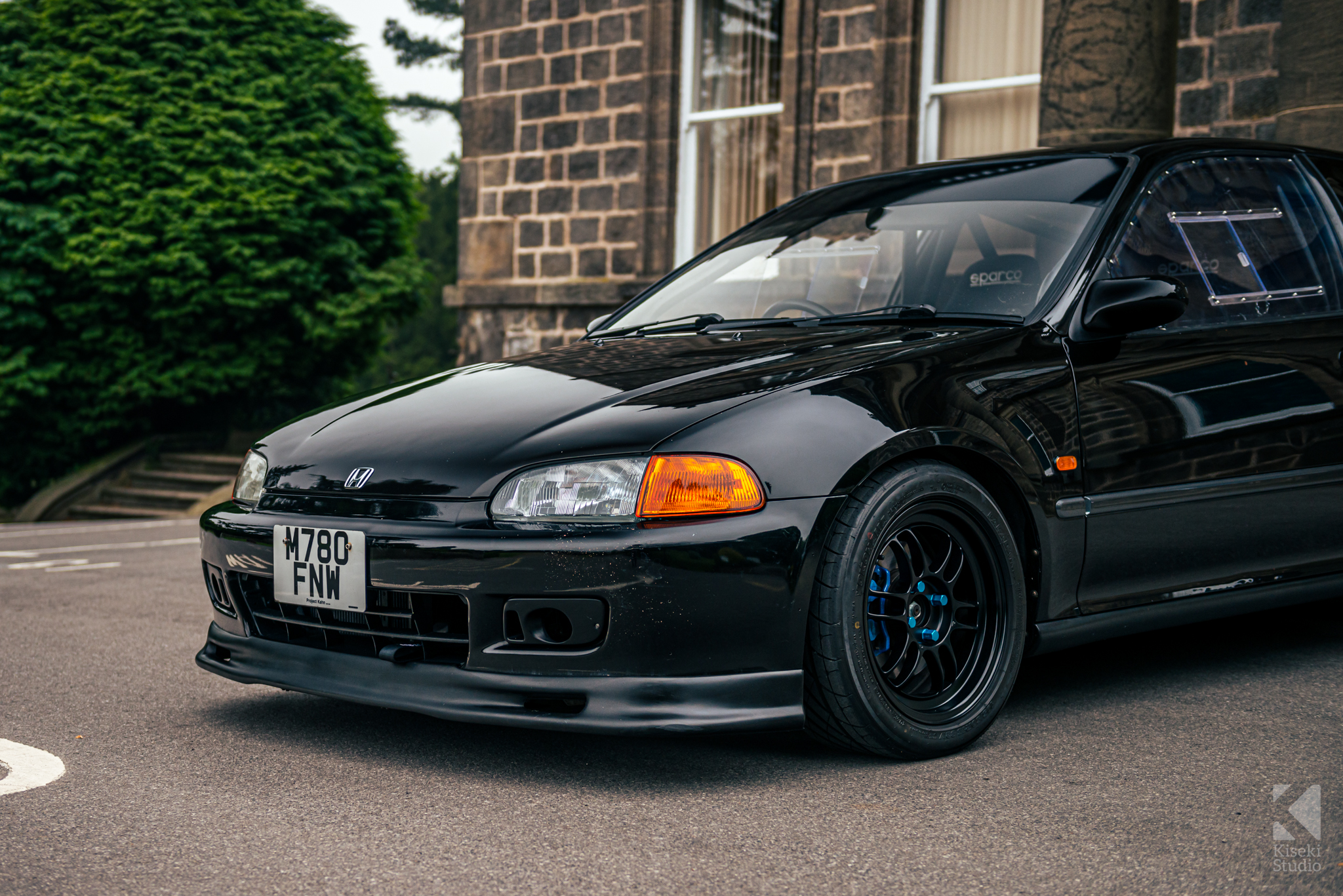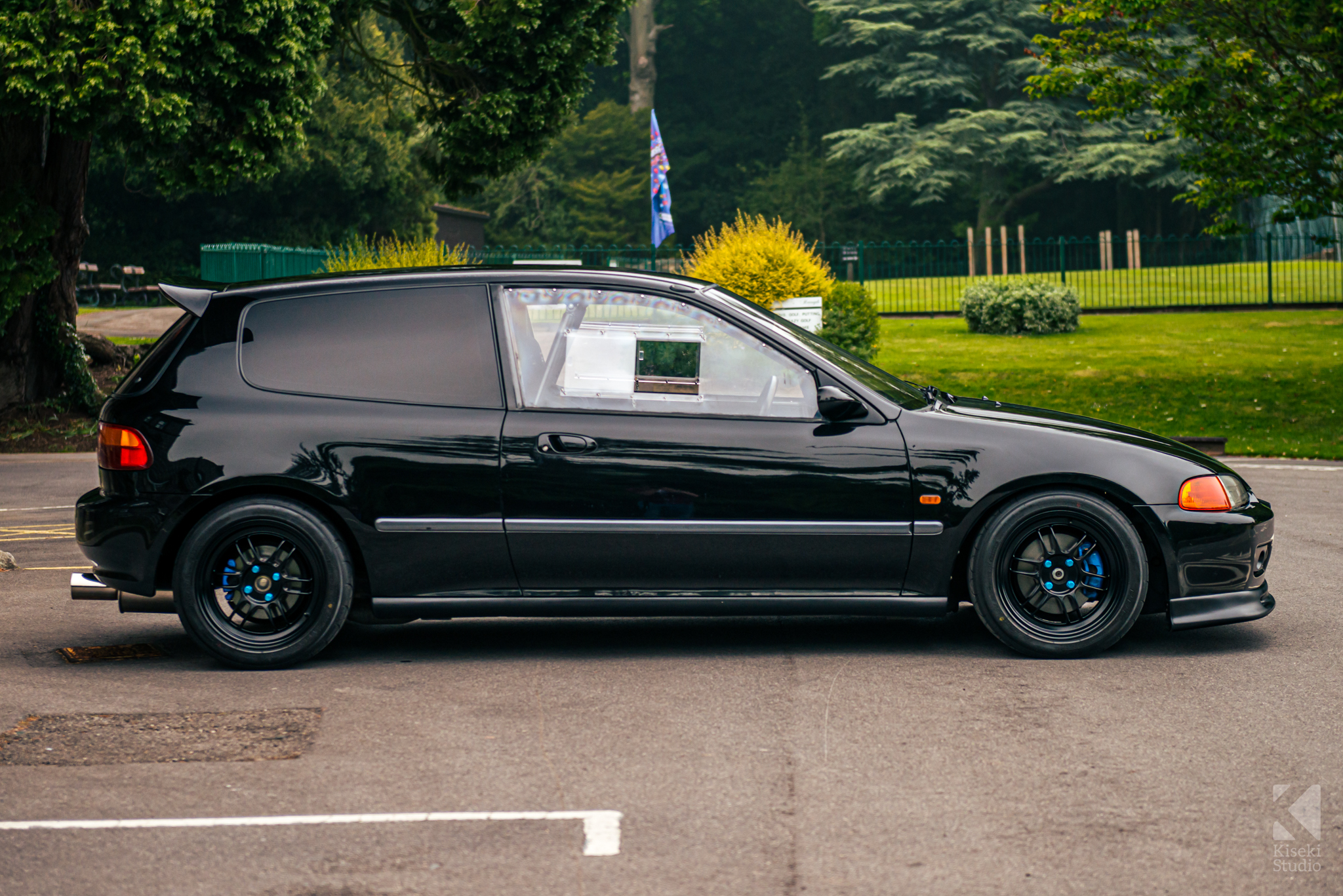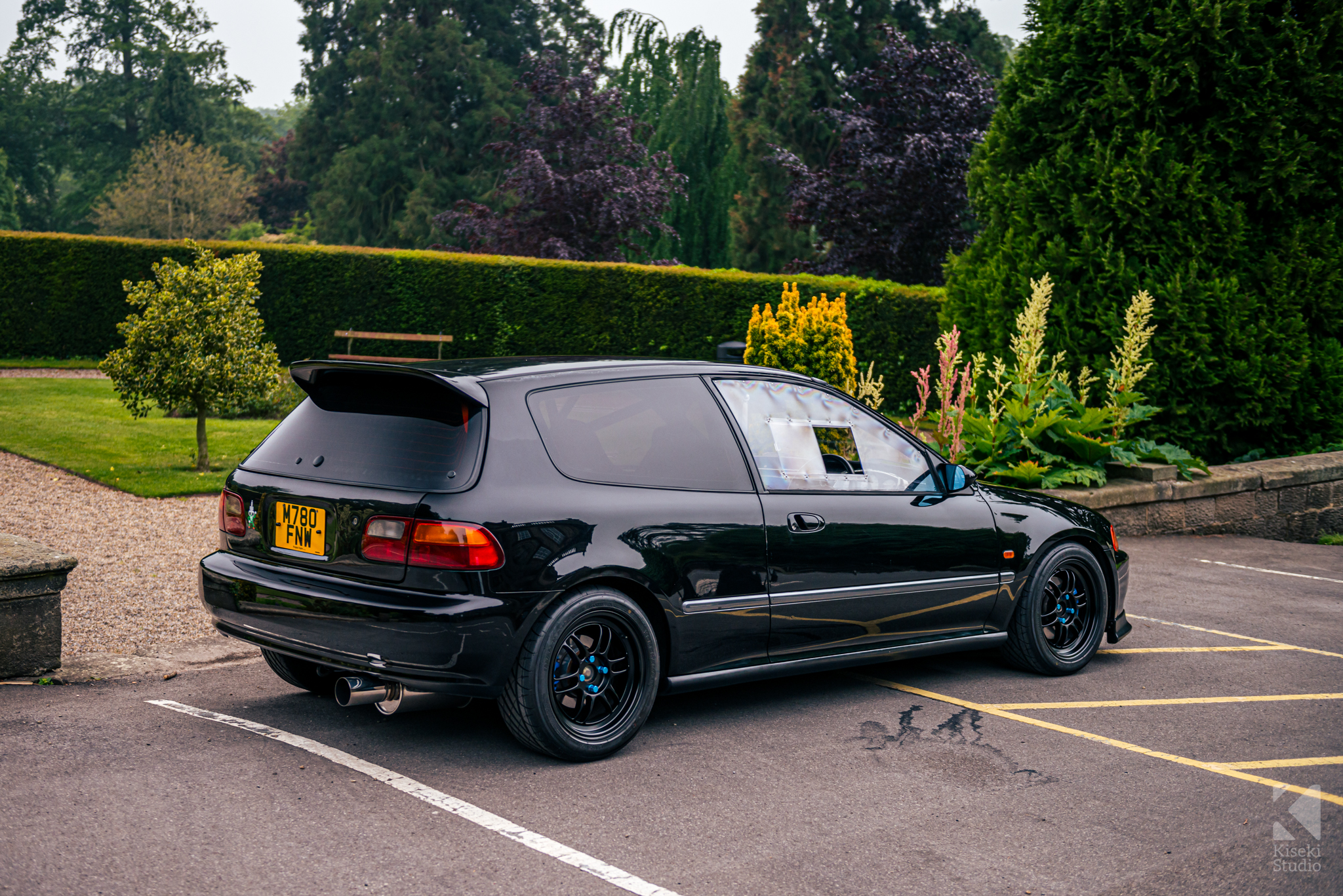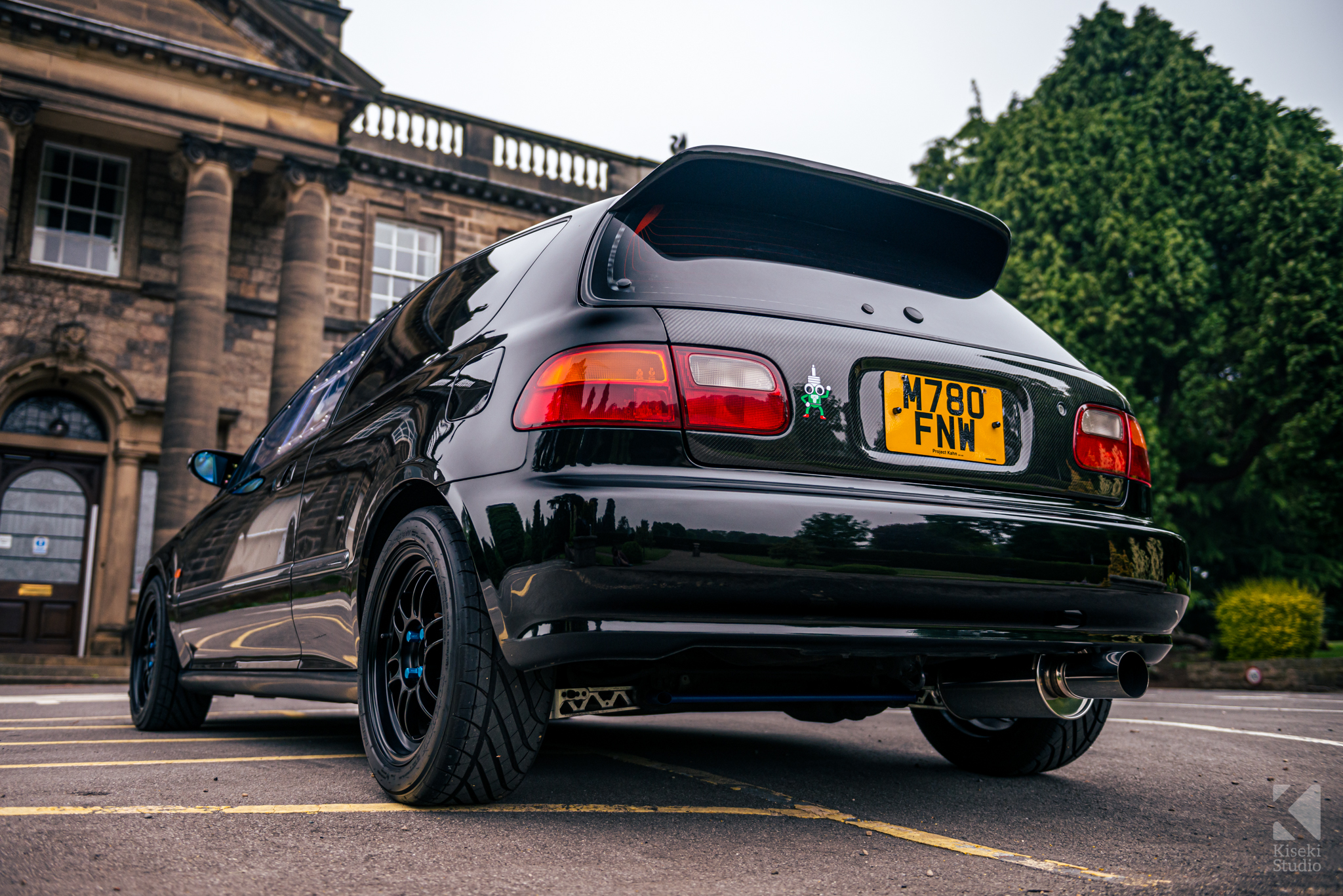 Once I'd got some shots by the park I drove down the tiny street that is most famous in Knaresborough as the viaduct runs over the river carrying the trains to the station. Somehow I got super lucky and a train was parked on the viaduct while I was taking a shot beneath it.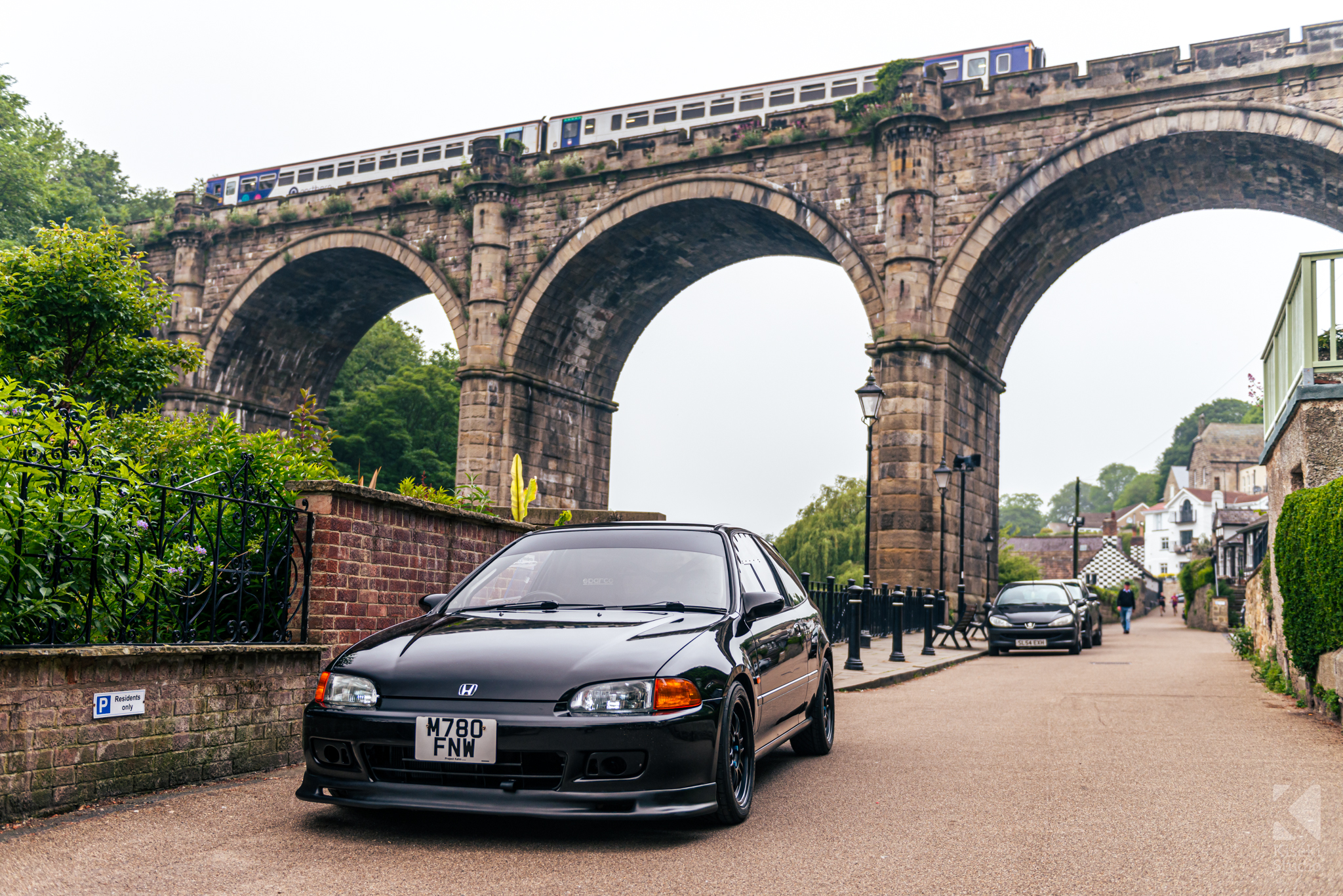 Also, along this tight road lie some pretty cool houses and rocky formations protruding from the cliff. Right above the cliff is a medieval castle but I didn't get time to go up there and take some shots as it started to get busy. Enjoy these last few shots from the streets of lower Knaresborough.
I love the juxtaposition of a Japanese imported car on the quint essentially English style streets, it looks odd but overall it works pretty well.